JNU student Najeeb's mother makes an emotional speech at CPI-ML's Patna rally
Jawaharlal Nehru University student and AISA activist Najeeb Ahmed had gone missing from the university campus on October 15, 2016.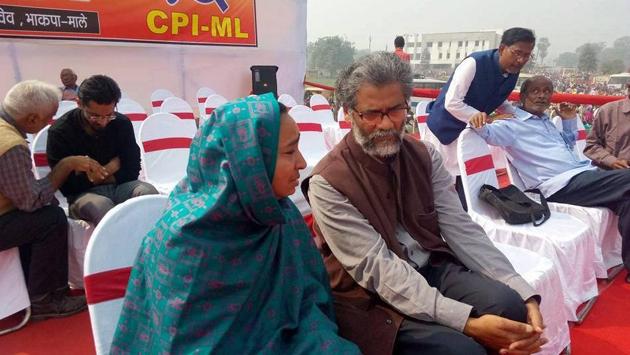 Published on Feb 20, 2017 04:34 PM IST
There was a pin drop silence and many teary eyes at the Ram Naresh Ram ground in Patna as Fatima Nafees spoke about the trauma under which she had been living since her son Nejeeb Ahmed went missing from Jawaharlal Nehru University (JNU) campus on October 15, last year.
"My son was first beaten up and then abducted from the JNU hostel allegedly by a group of ABVP activists. He pleaded for help. But neither the hostel warden nor the hostel superintendent came forward to rescue him or call securitymen for assistance," Nafees said while breaking down into tears.
She was speaking at the Adhikar (rights) rally of CPI-ML (Liberation) on Sunday, where party general secretary Dipankar Bhattacharya was the main speaker.
Attacking Delhi Police and Union government authorities, Nafees said they had been "reluctant" in initiating any serious effort to get Najeeb back.
"Months have passed and I am yet to know what has actually happened to my son. The Union government is totally silent and inactive on this issue. My demand is that they should initiate serious efforts so that my son comes back to me. Please give my Najeeb back," the mother of Najeeb, an AISA activist, said in a choked voice.
The emotional speech and passionate appeal by Nafees, who had come here from Uttar Pradesh, immediately struck the right chord with the audience, prompting them to raise slogans: "Comrade Najeeb Ahmed Lal Salaam (Red Salute), Lal Salaam, Lal Salaam."
Close Story