'They urinated in my mouth': UP journalist beaten up by railway cops
May 23, 2020 07:19 AM IST
Government Railway Police (GRP) personnel thrashed a journalist who was covering a train derailment near Dhimanpura in the early hours of Wednesday.
A TV journalist was beaten up by GRP personnel in Shamli, Uttarpradesh while he was covering derailment of a goods train near Dhimanpur gate of Shamli city, Tuesday evening.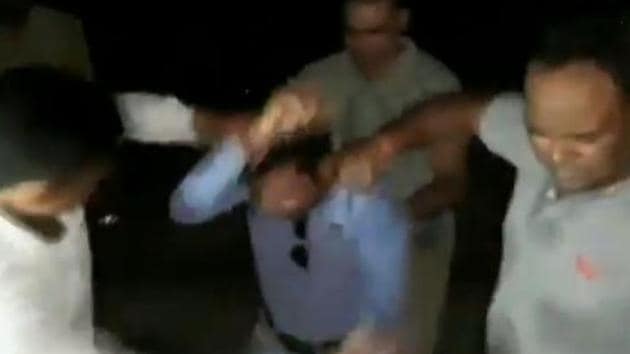 The journalist, Amit Sharma told news agency IANS, "I was locked up, stripped and they urinated upon right into my mouth."
GRP's Shamli SHO Rakesh Kumar Upadhyay and constable Sanjay Panwar have been suspended and an enquiry ordered in the matter. "I have directed circle officer of Ghaziabad Ramesh Tripathi to investigate the matter and submit his report", said Dubey.
Speaking to Hindustan Times over phone, Amit Sharma, a reporter of News24 channel said that GRP Shamli's SHO Rakesh Upadhyay and constable Sanjay Panwar objected to Amit's presence at the derailment site and thrashed him when tried to film the incident for news coverage.
Thereafter he was taken to the GRP police station and thrashed again by the staff present before being dumped in the lockup.
Hearing about the incident, a group of journalist rushed to the GRP police station and demanded Amit's release. They also sought action against the accused SHO and the staff involved in beating Amit.
Sharma said that the GRP cops were perhaps annoyed with him for exposing a few shortcomings of Shamli GRP in the recent past. He said that suspension of the SHO and the constable wasn't enough and the others involved in beating him should also be suspended.
Local journalists gathered at GRP police station on Wednesday morning demanding action against all police personnel who were involved in the incident.
Also read | Supreme Court orders immediate release of journalist arrested for post against Yogi Adityanath