Supreme Court orders immediate release of journalist arrested for post against Yogi Adityanath
Hindustan Times, New Delhi |
HT Correspondent
Jun 12, 2019 12:11 AM IST
Prashant Kanojia had shared a video of a Kanpur-based woman making allegations against Yogi Adityanath.
A citizen's right to liberty is sacrosanct and non-negotiable, the Supreme Court said on Tuesday, ordering the immediate release of a freelance journalist arrested for sharing social media videos that allegedly made objectionable remarks against Uttar Pradesh chief minister Yogi Adityanath.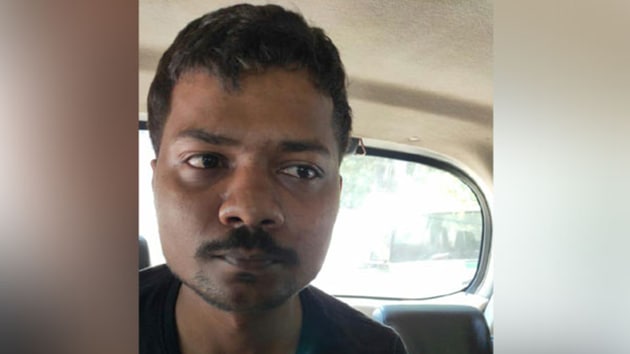 The decision to grant bail to journalist Prashant Kanojia, 26, who was picked up on Saturday from his house in Delhi, did not mean the court approved of his posts, but a "fundamental right" granted by the Constitution cannot be infringed upon by the state, said a vacation bench comprising Justice Indira Banerjee and Justice Ajay Rastogi.
"We order immediate release of the petitioner from jail on bail," Justice Banerjee said in her order, adding that the arrest was a "glaring case of deprivation of liberty".
The court, however, made it clear that proceedings against the journalist will continue in accordance with law, and observed that even courts have to bear the brunt of social media.
"It is made clear that this Order is not to be construed as an approval of the posts/tweets in the social media. This order is passed in view of the excessiveness of the action taken," the bench said, hearing a habeas corpus (through which a person can seek relief from unlawful detention) filed by Kanojia's wife, Jagisha Arora.
Arora said the court order reaffirmed her belief in the Constitution. "The Uttar Pradesh police acted in an unconstitutional manner, but we followed all processes constitutionally and moved the Supreme Court," she said.
In the past week, the Uttar Pradesh police have arrested at least five people in connection with the case, triggering protests, drawing condemnation by several quarters and sparking a fresh debate on free speech.
"The UP CM is behaving foolishly & needs to release the arrested journalists," Congress president Rahul Gandhi tweeted on Tuesday. Gandhi's sister and Congress's eastern Uttar Pradesh incharge, Priyanka Gandhi Vadra, retweeted him and posted in Hindi: "Instead of working on the issues of the people, the UP government is cracking the whip of fear on journalists, farmers and representatives."
Kanojia allegedly shared posts on Twitter and Facebook that showed a woman speaking to reporters of various media organisations outside the chief minister's office in Lucknow. An FIR, which said Kanojia made "objectionable comments against the CM and tried to malign his image", was registered against him in Lucknow's Hazratganj on Friday night.
On Monday, the administration defended its action of sealing the premises of a news channel that telecast the comments made by the woman, saying the channel was running without a licence. The channel head and an editor were among those arrested.
Additional solicitor general Vikramjit Banerjee, who appeared for the Uttar Pradesh government in the Supreme Court, requested the bench to clarify in its order that it did not accord approval to the posts made by the journalist.
"Don't worry about what is being written or construed on social media. Nowadays people are knowledgeable and aware and they know in what context things are being said," the bench said in its reply.
Asked about Kanojia's tweet, his wife said it was made on a light note and it was not inappropriate. "The people who are accusing him of making outrageous tweets are nothing but trolls, who do not have a face or a voice," she said. Describing the events of the day Kanojia was arrested, Arora said two policemen in plainclothes came to their house and took him away. "Prashant told me that police were taking him and asked me to inform all our friends about it," she told media channels.
Arora's petition alleged that Kanojia's arrest was illegal and arbitrary, and it did not follow procedures. It also said the police did not produce Kanojia before a magistrate in Delhi for a transit remand, possibly to obviate the chances of him getting bail.
In Monday's hearing, the top court was also critical of the Lucknow magistrate's order that remanded the journalist to 11 days' judicial custody. "A person can't be deprived of his personal liberty and sent for 11 days behind bars. It's not fair and the magistrate's order is not correct," the bench said.
ASG Banerjee defended Kanojia's arrest. "We explored his Twitter timeline...The tweets are not just about caste issues but also on gods and goddesses. His tweets against gods and goddesses are volatile. And only after that we added the charge of public mischief against the accused," he said.
Rajeev Krishna, the additional director general (Lucknow zone), said, "As I am aware, the apex court's order is about the release of the journalist on bail and it is to be done by the local court. We, as a law enforcement agency, will probe the case and go for the legal proceedings as per the law."
(With inputs from agencies)