Indian priest Tom Uzhunnalil, abducted by IS in Yemen, rescued: Sushma Swaraj
Family of Catholic priest Tom Uzhunnalil, who was abducted in March 2016, thanks Indian and Oman governments, says our prayers finally heard.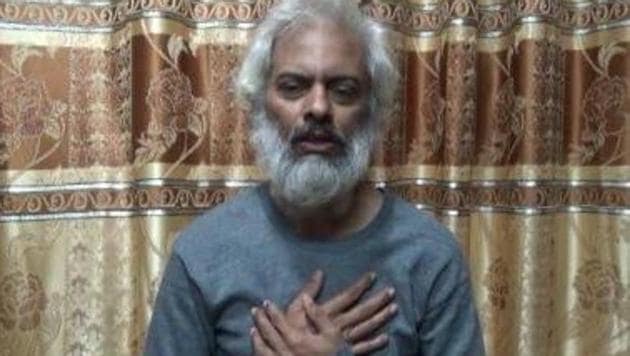 Updated on Sep 12, 2017 10:22 PM IST
A Catholic priest from Kerala who was abducted by the Islamic State in Yemen last year has been rescued, Union foreign minister Sushma Swaraj said on Tuesday.
"I am happy to inform that Father Tom Uzhunnalil has been rescued," tweeted Swaraj.
The priest, Tom Uzhunnalil, was abducted during a terrorist raid on a Missionaries of Charity-run old age home in Aden in Yemen on March 4, 2016. At least 16 people including four nuns were killed in the attack. Uzhunnalil belongs to Ramapuram village in Kerala's Kottayam district.
The priest's release was achieved through the intervention of the Oman government.
According to reports reaching Kerala, after Uzhunnalil's release he was flown from Yemen to Muscat in the Sultanate of Oman.
He has left Oman on a chartered flight -- either for New Delhi or for the Vatican, reports said.
The media in Oman confirmed the news of the release of the priest and posted a picture of him -- standing in a room with the picture of the Oman king in the background.
He will be flown to Kerala later in the day.
"Our prayers were finally heard. We thank all stood with us in trying times," Tom's elder brother Mathew, 71, told Hindustan Times.
In May this year, Uzhunnalil made an emotional appeal for a rescue through a five-minute video that was posted on YouTube, accusing the Indian government and the Pope of doing little for his release.
But on Tuesday, his family profusely thanked both the Indian and Oman governments, and especially Swaraj, for their efforts.
Varapuzha archbishop Joseph Kalathiparambhil also welcomed the development. "It is great relief. We thanks everyone who helped us," he told HT.
(With inputs from IANS)
Close Story
Personalise your news feed. Follow trending topics