Signing declaration against dowry a must for Kerala university students
Updated on Sep 22, 2021 12:25 AM IST
In the wake of several dowry-induced deaths in Kerala in four months, several universities in the state have made it mandatory for students to sign a declaration pledging that they will neither ask for nor give dowry while getting married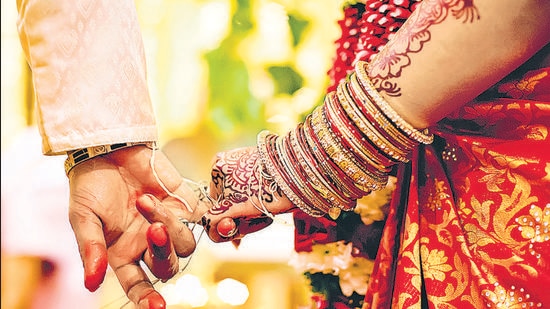 In the wake of several dowry-induced deaths in Kerala in four months, several universities in the state have made it mandatory for students to sign a declaration pledging that they will neither ask for nor give dowry while getting married.
The idea was first mooted by governor Arif Mohammad Khan in July, and later supported by the state government. Last week, 386 students of the Kerala University for Fisheries and Ocean Studies in Kochi signed a declaration before accepting their Bachelor's and Master's degreesat their convocation ceremony. Now, Calicut University has also prepared a declaration and sent it to principals, officials aware of the matter said. There are 391 colleges under the university, but the total number of students is unknown.
"We have made it mandatory for all students to sign it before accepting their degree or Master's certificates. The Governor had put forward this suggestion and we accepted it immediately," said Calicut University vice-chancellor M K Jayaraj, adding such initiatives will help raise awareness against the evil. The declaration also warned against withdrawal of degree if the person was found to have accepted or given dowry.
"I aver in the full understanding that any breach of the rules or law relating to taking or abetting the taking of dowry shall render me liable for appropriate action including the cancellation of my admission to the university/not being granted degree/ withdrawal of the degree," said the declaration, a copy of which was seen by HT.
"It is a good move. But we have to ensure that offenders should be identified and their degrees cancelled without any delay," said K Reshma, a student leader.
Activists said there were laws in place to stop the practice, but implementation was lax. They called for lessons in the curriculum against such social practices, and to promote ensure gender equality and justice.
"Such weird practices are embedded in our culture and society. That is why many laws remain only on papers," said actor and psychologist Malaa Parvati.
The state reported a series of dowry-related deaths in last few months. Among the prominent cases was the death by suicide in June of a 24-year-old woman, an undergraduate student of ayurveda medicine and surgery in Kollam, that trigged a statewide outcry. Another newly married woman, a nursing student, allegedly committed suicide after setting herself on fire in Thiruvananthapuram. In both cases, parents alleged that they were harassed for dowry and driven to death. After their deaths shocking details of many such cases of harassment and torture surfaced.
"We have to root out such practices. All varsities will make declarations mandatory," said state higher education minister R Bindu. She said gender justice forum will be floated in all colleges and they will start working once the campus opens. A vigorous campaign will be launched to make youngsters aware of dangers of such practices and float a consensus against it, she said.
In an unusual move, the governor visited the house of the deceased student of the ayurveda medicine in Kollam to console her parents and he broke down. On July 14 he also observed a day-long fast in the state capital to protest against the social evil, a first of its sort, and many Gandhians and activists also participated in it.