Kin of Bengalis shot dead in Assam's Tinsukia recount horror, village in shock
Suspected ULFA(I) militants abducted and shot dead five Bengali-speaking men in Assam's Tinsukia on Thursday.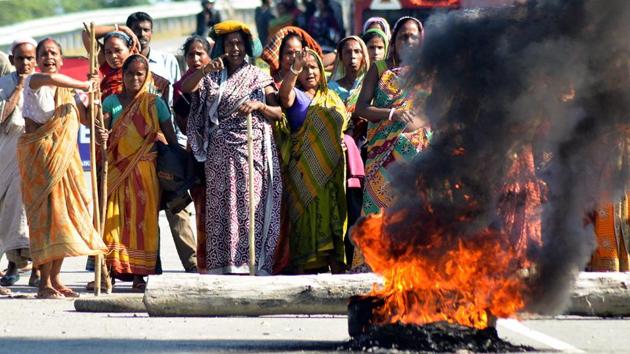 Published on Nov 03, 2018 09:00 AM IST
Hindustan Times, Bisonimukh (Assam) |
Sadiq Naqvi
Around 7.30 pm on Thursday, villagers in Bisonimukh Kherabari in Assam's Tinsukia district heard a loud noise and thought firecrackers were going up in flames. But when some of them reached a small bridge at the entrance of the village, they found five men with gunshot wounds lying in a pool of blood.
Abhinash Biswas, his brother Ananta Biswas, uncle Shyamlal Biswas, and Dhananjay Namashudra, Subel Das died soon after. While Ananta and Abhinash were at their house, Shyamlal was alone at his grocery store a few metres away. Dhananjay and Subal, too, were picked up from the village.
Police said they recovered 38 empty cartridges of AK-47 from the spot. The attack in the village, where majority of the people are Bengali-speaking scheduled caste Hindus, has again highlighted the fault lines between the state's indigenous groups and Bengali speakers.
Arjun Biswas, the son of Shyamlal, said his father had four gunshot wounds, including one on his head. Urmila Biswas, the wife of Abhinash, said a short, stout man in army fatigues and carrying an assault rifle, walked into the courtyard of their house on Thursday. Three other men waited outside the gate. They did not speak much and asked the victims to accompany them to the bridge, she said.
"I thought something was not right. Why is the army taking them," Urmila said. Minutes later she heard gunshots. Shadeb, who survived as he fell into the stream before he could be shot, told the family the gunmen did not talk much. "They just made them sit down and fired at them," a villager quoted Shadeb as saying. Shadeb has been taken into protective custody.
Close Story