Machil 'fake' encounter: Tribunal stays life term to 5 soldiers, gives them bail
Jul 26, 2017 08:07 PM IST
Family members of victims express shock, see "no hope for justice now"
A military court suspended on Wednesday the life sentence given to five soldiers who were convicted of killing three Kashmiri civilians in a staged shootout.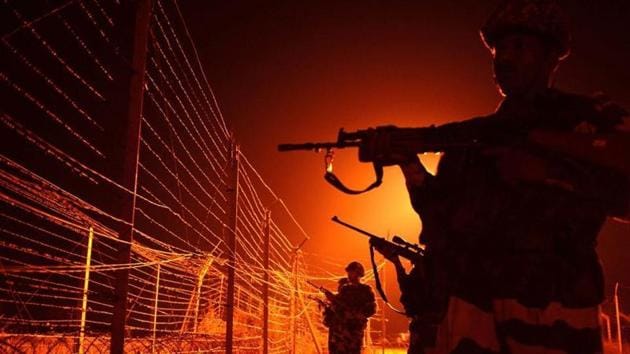 Six Indian army personnel, which included a Colonel, were court-martialed for what came to be known as the Machil killings in 2010. The incident triggered a cycle of violence in Kashmir that eventually left 113 people dead.
On Wednesday's the Armed Forces Tribunal suspended the sentences given to five of them — Colonel Dinesh Pathania, Captain Upendra, Havildar Devinder and Lance Naiks Arun Kumar and Lakhmi — who were also given bail. The sixth convict, rifleman Abbas Hussain Shah of the Territorial Army, was already on bail.
"We had pleaded that on the grounds of parity the other convicts should also get the benefit of being released on bail. And this has been appreciated by the tribunal," said Major SS Pandey (retd), one of the lawyers in the case.
He added there was no direct evidence against the convicted soldiers and the circumstantial evidence was also questionable.
Wednesday's development came as a shock to the family of the victims, who were allegedly lured by a former special police officer and his accomplices to Machil after being promised jobs. They were allegedly handed over to the army for Rs 50,000 each before the troops killed them in a staged encounter near the border with Pakistan on April 29, 2010. The army had described them as Pakistani militants trying to sneak in from the Machil sector along the Line of Control.
"We are in extreme pain. Which law is this that you sentence them to life sentence and then within a few years decide to release them? I think they should kill us all — me and my family — so that we can get rid of this agony," said Mohammad Yousuf Lone, whose 22-year-old son Riyaz was one of the victims. "We have no hope of any justice now," Lone said.
Ghulam Mohammad Khan, the father of another victim Shahzad Ahmed, said, "We don't accept this verdict".
"We saw this (suspension of jail term) in news. What is there to say now? If they were guilty before, how are they innocent now," said Abdul Rashid, father of the third victim, Mohammad Shafi.
.