Muslim boy stabbed to death on train after argument turns into religious slurs
Jun 27, 2017 05:51 PM IST
The incident took place on Thursday evening between Okhla and Asoti in Haryana.
One minor Muslim boy was allegedly stabbed to death and four others were injured on board a Mathura-bound train, police said on Friday, when an argument over a seat turned into religious slurs and triggered a mob attack on family members returning home from Eid shopping.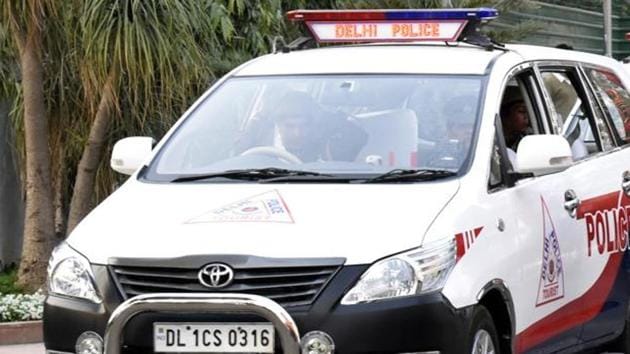 The incident took place on Thursday evening between Okhla and Asoti in Haryana, a distance of about 60 km.
Police said one person was arrested on Friday and he has confessed to his involvement in the killing of Hafiz Junaid (16), which came amid several incidents of assaults on Muslims across the country over beef and cow slaughter.
Opposition parties accuse the BJP-led government at the Centre of not reigning in fringe groups that are allegedly targeting the minority community over issues considered sacrosanct by the Hindus.
The four injured told Hindustan Times at Khaddawli, a small village in Haryana's Faridabad district, the attackers repeatedly called them "anti-nationals" and "beef eaters", threw their skull caps on the floor, caught their beards and taunted them with terms such as "mulla".
Junaid was a student of Islamic studies in Surat, Gujarat along with his brother Hashim (20). The other injured are Md Mausin (16) and Md Moin (18).
Junaid's elder brother Md Sakir, who boarded the train at Ballabgarh after being informed over phone by one of them, was also allegedly stabbed and is admitted to AIIMS.
Hashim said trouble started when a group of 15-20 people boarded the train at Okhla and asked the four to vacate the seat, which led to an argument.
"One of them pushed my brother Junaid. He initially thought that it was unintentional as the bogie was crowded. But when he did it again, my brother asked them to behave. The man got angry and threw Junaid's skull cap on the floor. The man started calling him an anti-national and asked us all to vacate the seat," Hashim said.
He alleged that others in the group joined in and attacked them.
The youth said they deboarded the train at Tughlaquabad station and got up in the adjoining bogie. Meanwhile, Hashim called his brother, Sakir, and narrated the episode, asking him to pick them up from Ballabgarh station.
The men, however, allegedly cornered them again before they could get down at Ballabgarh.
"We thought it was over, but they came looking for us again. The train stopped at Ballabgarh and as we were about to get down, a man with a knife blocked the gate," Hashim said.
"While Mausin managed to jump down, Junaid, Moin and me got stuck inside. Meanwhile, Sakir, whom I had called also boarded the train to rescue us and got stuck. The men then locked the gate and the train started again," Hashim added.
He alleged that four men then held Junaid by his arms and one of them stabbed him multiple times in his chest.
"Three men held me when I tried to intervene and stabbed me thrice in the back and shoulder. One of us even tried to pull the chain to stop the train but it was not working," he added.
He alleged that none of the passengers came to their help. "Instead, they asked those men to finish us all," he said.
The attackers then threw them out of the train at the next station, Asoti.
Kamaldeep Goyal, a superintendent of the Government Railway Police (GRP) said they are also probing allegations that one their officers was present at Ballabgarh when the train stopped but did nothing to save the youth.
Junaid's last rites were performed on Friday.
(With inputs from Prabhu Razdan)