Kobad Ghandy, Doon School-educated Maoist leader, released from Vizag prison on bail
Updated on Dec 13, 2017 05:53 PM IST
Kobad Ghandy, who was arrested by the Andhra Pradesh police from New Delhi in 2009, was released from Visakhapatnam central prison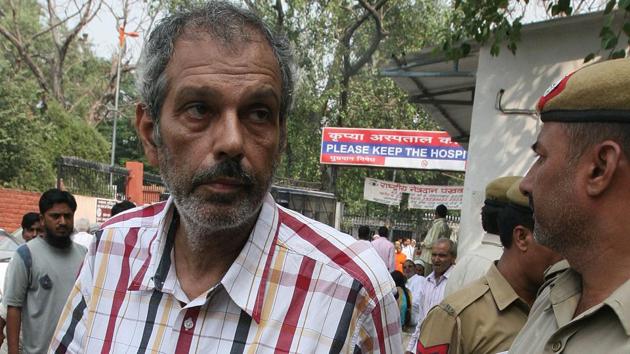 Top Maoist leader Kobad Ghandy, who is facing trial in several cases of murder and sabotage, was released on bail from Visakhapatnam central prison on Tuesday night.
According to official sources, 66-year-old ideologue of the outlawed CPI (Maoist) secured bail in the multiple cases pending against him in various cities, including Visakhapatnam.
He immediately left for his native place Mumbai after coming out of the jail, sources said.
Ghandy, who used several alias like Aravind, Saleem, Kamal and Azad, was arrested by Andhra Pradesh police from New Delhi in 2009.
He was earlier lodged in Cherlapalli central jail on the outskirt of Hyderabad for three months in connection with the assassination of former Congress MLA Chittem Narsi Reddy in August 2005. Prior to that he spent seven years in Tihar jail in Delhi. He had been in Visakhapatnam jail since April 4 this year.
The former central committee member of the CPI(Maoist) is also an accused in the murder of former Andhra Pradesh assembly speaker D Sripada Rao at Manthani in Karimnagar district in 1999.
He was named in a conspiracy case pertaining to attack on a team of elite anti-Maoist commando unit Greyhounds at Gunurkayi village in Visakhapatnam in 2008. He was booked under the Explosive Substances Act and Unlawful Activities (Prevention) Act in the case.
The Maoist leader has been suffering from multiple ailments, including cancer of prostrate, over the past few years, sources said.
Ghandy, who studied in prestigious Doon School in Dehradun and Elphinstone College, Mumbai, joined Naxalite politics in late 1960s. During the 1980s, he became one of the leading organisers of the newly formed CPI(ML)(People's War) group in Maharashtra.
He has been part of the central committee and politburo of the CPI(Maoist) since its inception in 2004.
(With inputs from Snigdhendu Bhattacharya in Kolkata)