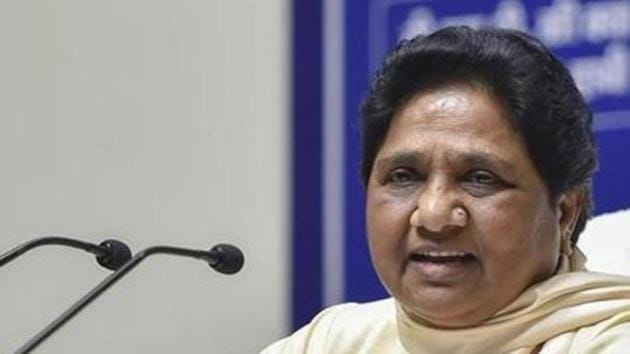 Mayawati expels lone BSP MLA who did not turn up for trust vote
On Sunday, the Kollegal MLA said he will not attend the floor test on the direction of party supremo Mayawati. Hours later, Mayawati tweeted saying the MLA will be take part in the trust vote and support the Kumaraswamy government.
UPDATED ON JUL 24, 2019 12:26 AM IST
Bahujan Samaj Party (BSP) chief Mayawati on Tuesday expelled N Mahesh, the party's lone MLA in Karnataka, from the party on the charge of indiscipline after he skipped the floor test despite a party directive to vote for the HD Kumaraswamy government.
The action was taken immediately after the collapse of JD (S)-Congress government in Karnataka.
In a tweet, the BSP chief said the party had directed N Mahesh to vote for the Kumaraswamy government but he remained absent during the floor test. The party had taken a serious note of this act of indiscipline and decided to expel Mahesh immediately, she said.
On Sunday, Mayawati had tweeted that she had directed the party MLA to vote in support of the Kumaraswamy government.
The Janata Dal (Secular) had contested the 2018 assembly election in alliance with the BSP.
Mayawati had played a pivotal role in the JD(S) and the Congress forming a coalition government in May 2018. The BSP had joined the government with N Mahesh's induction in the Kumaraswamy cabinet. She attended the oath-taking ceremony on May 23 last year. The BSP pulled out of Kumaraswamy government and the alliance when the JD(S) decided to contest the Lok Sabha election in alliance with Congress.
During the Lok Sabha election, JD (S) national general secretary Danish Ali joined BSP and won the Amroha parliamentary seat in UP. While joining the BSP, Ali said he enjoyed the blessings of the JD (S) leadership.
RK Gautam, a political observer said, the BSP had no representation in the Karnataka assembly after the expulsion of Mahesh from the party.
Close