Mental Healthcare Bill decriminalising suicide attempt passed by Parliament
Mar 27, 2017 08:34 PM IST
An estimated 6-7% of India's population suffer from some kind of mental illness, while 1-2% have an acute condition.
The new Mental Healthcare Bill that decriminalises attempt to suicide and bans use of electric shock therapy for treating children with mental illness was passed by the Lok Sabha on Monday.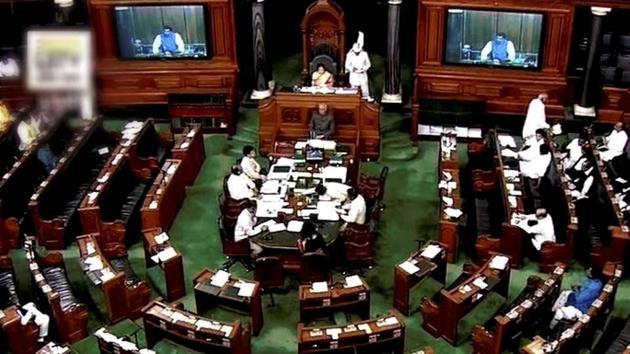 With the Lok Sabha's assent to the legislation, the Mental Healthcare Bill 2016 secured parliamentary approval as it was earlier passed by the Rajya Sabha in August 2016.
An important factor in the Bill is that it separates attempt to suicide from the Indian Penal Code. In effect, IPC provisions cannot be invoked in case of an attempt to suicide.
Since the person undertakes the step in extreme mental stress – meaning it is triggered by mental illness -- the Bill does not criminalise it.
Also, the Bill gives an opportunity to a person to provide advance directions on the kind of treatment they would want in case diagnosed with a mental illness in future.
Explaining the power of the Bill in the Lok Sabha on Monday, Union health minister JP Nadda, in a lighter vein, said, "I hope all of us here are in good mental health. But should any of us sense deterioration, we can nominate beforehand."
"The earlier Act focused on regulations but this new Bill is patient-centric and after wide consultations, we have ensured that the patient's interest is safeguarded," said Nadda.
The Bill also mentions keeping a check on voluntary admissions, and if admission is required, it will be for a specific period under the supervision of a trained psychiatrist.
An estimated 6-7% of the country's population suffers from some kind of mental illness, while 1-2% has an acute condition.
Various stakeholders, including academia, experts and the political establishment, were consulted while formulating the Bill, which focuses on community-based treatment.
Special provisions for women and health are there in the Bill, including not separating women from their children unless absolutely necessary.
"If a child has to be separated from the mother, a reason has to be provided. This Bill is mother-centric, human-centric," said Nadda.
Children will not be given electric therapy and even in adults, it must be given under anaesthesia and with muscle relaxants.
Among the various objectives, the Bill provides for ensuring healthcare, treatment and rehabilitation of persons with mental illness "in a manner that does not intrude on their rights and dignity".