Militant at 15, killed at 21: Hizbul Mujahideen's poster boy Burhan Wani
Updated on Jul 10, 2016 07:29 AM IST
Security forces killed Burhan Wani, a top commander in the militant group, in an encounter on Friday. His death has disturbed the fragile peace in Kashmir as people protested the killing and pelted stones at police. Large crowds are expected at his funeral.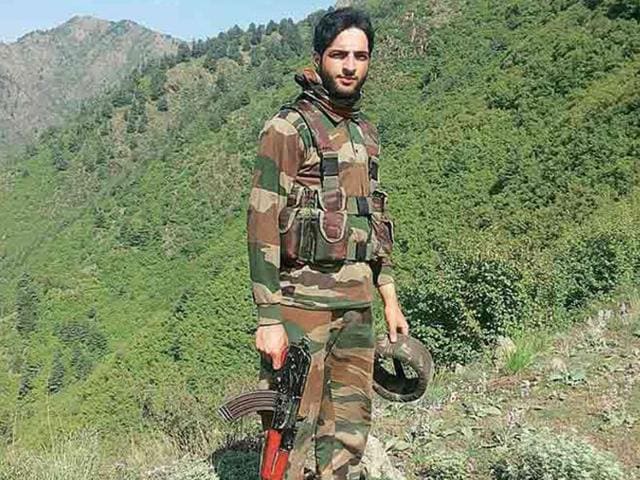 Hindustan Times |
, New Delhi
HT Correspondent
One of Hizbul Mujahideen's prominent commanders, the 21-year-old Burhan Wani was killed in an encounter with security forces on Friday in the Kokernag area of south Kashmir.
Read | Hizbul Mujahideen commander Burhan Wani killed in J-K gunfight
As news spread, protests erupted across Kashmir, with people blocking the Srinagar-Anantnag highway, burning tyres and pelting stones at police. In some areas, funeral prayers were offered to Wani and the two militants who were killed in the operation, and youth raised slogans in praise of the slain.
Read | Burhan Wani's death first step in new chapter of Kashmir's militancy
Despite his young age, Burhan Wani had risen through the ranks in the Mujahideen, becoming popular for his social media campaign aimed at drawing more youth to his cause. Security forces also regarded him as the brains behind a several attacks on them while Wani himself had threatened to target them.
Hizbul Mujahideen is one of several rebel groups fighting for Kashmiri independence, a cause that has claimed tens of thousands of lives, mostly civilians, since 1989.
Educated and media savvy, Wani powered a huge recruitment drive for the militant group through videos posted online, attracting similarly minded, young and educated youth to the decades-old fight for independence of the disputed region.
Read | Burhan Wani: The new face of Kashmiri militancy in virtual world
Photographs of him in military fatigues and brandishing rifles surfaced in 2014, seemingly firing the imagination of many. Wani's unabashed call to others to join made him an inspiration for Kashmir's largely young demographic.
Such became his popularity, he was increasingly being regarded as a local hero and a revolutionary. A Rs 10 lakh bounty on his head only amplified this stature.
The son of a school principal and a high scoring student, Wani picked up arms when he was just 15 years old, spurred by the violent treatment meted out to his elder brother, Khalid.
Khalid had been beaten up by security forces based on allegations that he was recruiting militant cadre during the 2010 unrest. He was killed last year while travelling to meet Wani in a forest hideout.
"He became a militant not only because he was oppressed but because he saw so many others being oppressed by the army. He couldn't take it anymore," said Burhan's father, Muzaffar Wani in an interview to Hindustan Times last year.
Read | Kashmir's disturbing new reality
When asked what drove Wani, his father said, "Freedom from India… It's not only his motto but everybody's. Even mine."
For security forces, Wani's death is shot in the arm.
"It is a huge success for security forces. It will dent the strength of Mujahideen in the (Kashmir) valley," inspector general of police for the region, Javaid Gillani, said, adding that they had acted on specific intelligence on Wani.
Funerals of militants usually draw huge crowds in the state, and young Wani's is expected to draw the maximum. Police have put in place security measures, blocking access to several areas in Kashmir to control the situation.
Read | Kashmir's disaffected got a new icon: Omar Abdullah on Burhan Wani's death
Personalise your news feed. Follow trending topics