Multiple ED raids against Chinese mobile company Vivo, linked firms: Sources
Published on Jul 05, 2022 11:51 AM IST
The raids were carried out at around 44 places across the country.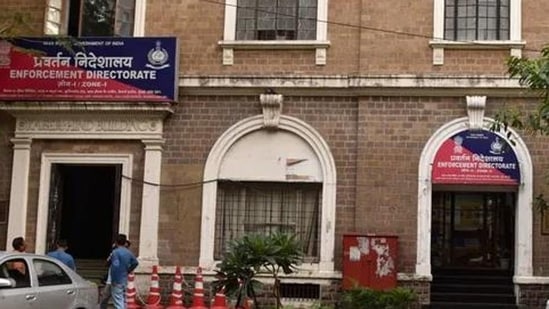 Raids were carried out at 44 locations across India in action against top Chinese mobile manufacturer Vivo, and several firms linked to it, sources said. The development comes amid the government's increased scrutiny for businesses that trace their origin to the neighboring country.
In May, local units of ZTE Corp. and Vivo Mobile Communications Co. faced investigation for alleged financial irregularities. Xiaomi Corp. is another Chinese firm that has been on the radar of the probe agency.
An inquiry was sought in April against Vivo to see if there were "significant irregularities in the ownership and financial reporting", a report by Bloomberg earlier said. The books of ZTE were also believed to be under scanner.
The scrutiny against Chinese firms tightened after tensions at the border between the two countries in 2020, leading to multiple rounds of talks. More than 200 mobile apps, including TikTok, have been banned since then.
In May, China had said it remains India's largest trading partner in counter to figures published by New Delhi, which said India did more trade with the US than with any other country last year. Pointing out that the bilateral trade between India and China stood at $125.66 billion, it showed willingness to take measures to advance normal trade with India.
HT had reported in May that Zhao Lijian, Chinese foreign ministry spokesperson, had responded to the probe against ZTE and Vivo "The Chinese government is closely following the situation. The Chinese government always asks Chinese companies to abide by laws and regulations when doing business overseas," Zhao had said.
"In the meantime, we firmly support Chinese companies in safeguarding their legal rights and interests. The Indian side should act in accordance with laws and regulations and provide a fair, just and non-discriminatory business environment for Chinese companies operating in India."