Mumbai's red-light area: The task of giving Kamathipura a makeover
Updated on Jan 18, 2023 02:51 PM IST
Mumbai In his definitive book on the city, Suketu Mehta observes: "Bombay is a city humming, throbbing with sexual energy, a city of migrant men without women; a city in heat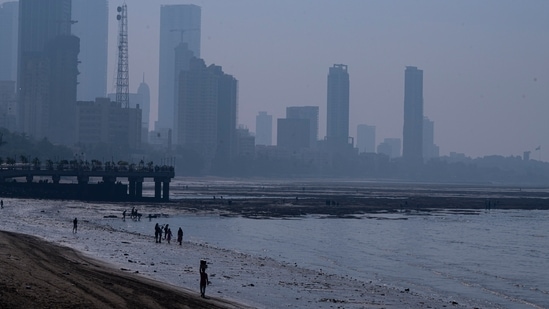 Mumbai In his definitive book on the city, Suketu Mehta observes: "Bombay is a city humming, throbbing with sexual energy, a city of migrant men without women; a city in heat. The womanless rickshaw-wallahs, the Bollywood wannabes, the fashion models and the sailors from many countries — all in search of some heat.''
Kamathipura, Mumbai's red-light district, immortalised in Namdeo Dhasal's revolutionary poem Golpitha, stylised in Sanjay Leela Bhansali's film Gangubai Kathiawadi, is where these seekers converge. But as the city spreads its tentacles towards the distant suburbs, so does the soliciting business.
Last week, deputy chief minister Devendra Fadnavis announced that Kamathipura, a grid of 15 lanes spread over 27.59 acres, will be gentrified under one of the largest cluster redevelopment schemes in the country. Instead of redeveloping individual buildings, several buildings will be jointly taken up for redevelopment, making it a feasible and lucrative proposal for real estate developers. Still, while the Maharashtra Housing and Area Development Authority (MHADA) has already been appointed as the nodal authority for the project, it may be some time before Kamathipura's crumbling warrens make way for shiny skyscrapers as envisaged.
In addition to the red-light areas that define its identity, Kamathipura is also home to hundreds of small manufacturing operations: scrap markets, jeans dyeing units, zardozi units, leather manufacturing units, and shifting their businesses out even for the few years that it will take to demolish and rebuild the area, means loss of livelihood. In one of the 15 lanes alone, there are 200 shops, says Salim Ansari, secretary KP Market Association. Given the odour of sleaze attached to the name Kamathipura, the cloth traders have renamed their area as KP Market. The heat and the throbbing energy that Mehta writes about in Maximum City is not carnal alone. It's also about industry, ambition and commerce.
According to a Tata Institute of Social Sciences (TISS) report, Kamathipura was built on reclaimed marshes about 200 years ago to house low-caste Telugu-speaking construction workers called "kamathis", brought in from the erstwhile Hyderabad state to build the city of Bombay. Iconic structures such as Rajabai Tower, Bombay high court, Victoria Terminus (now CST), and BMC headquarters, were all built on the backs of these migrants. In the 1880s, the colonial police designated Kamathipura as a zone that would tolerate European commercial sex workers, marking the start of prostitution in the area. The concentration of sex workers eventually led to a parallel economy of theatres, play houses, nautch girls, liquor, tea and perfume shops that operated through the night.
Private landlords who anticipated the emerging need for cheap rental accommodation for construction workers, sweepers, artisans, and other migrant labour, built poor quality residential structures on extremely narrow plots. These buildings were divided and later subdivided into small single tenements and common spaces such as corridors and communal toilets. "The lodgings were originally meant for single male migrant workers but over time these workers brought over their families and consolidated their claims on Kamathipura," says Ratoola Kundu, assistant professor, TISS, who is part of the team that wrote the report.
There are around 8,000 tenants and 4,000 land owners in Kamathipura, and many of these dilapidated structures vary between 40 square feet to 100 square feet. Most of the buildings are "cessed" or regulated by the rent control act, which protects tenants who have been living there for decades from rental hikes or eviction. The hapless landlords have simply let these buildings go to seed as a result. Such is the extent of dilapidation that at least 123 buildings in Kamathipura have been classified by MHADA as "beyond repair".
All past efforts to gentrify and reimagine Kamathipura have been foiled by the multiple tenancies and demands of the original landlords. "We want the state government to work out a formula in which land owners are also considered as beneficiaries," says Narsaiah Donthula, president of the Kamathipura Vikas Samiti. Donthula, a retired State Bank of India employee, who owns and lives in a two-storey 150-year-old building. The family, fourth generation residents of Kamathipura, use four rooms in the building as their residence while renting out the rest. It's Donthula's demand that any landlord who owns a thousand square feet in Kamathipura should be given a flat in the new project. This can be made possible if the state allows extra Floor Space Index, he points out. The thousands of tenants in teeming Kamathipura too expect flats in the new scheme of things.
If the state government's plan goes through, in addition to the new tenements for existing residents, the project is expected to create 2.3 million square feet of land for free sale in the heart of south Mumbai. Pankaj Kapoor, MD and CEO of the real estate research firm Liases Foras, says the stigma attached to Kamathipura and its decaying neighbourhood may mean a realty rate not commensurate with south Mumbai rates in the new development, "But even if one were to calculate at a conservative ₹25,000 per sq ft, Kamathipura's free sale component will fetch about ₹6,000 crore."
But for the sex workers of Kamathipura, none of these calculations hold any meaning. One of them, 25, a mother of three, was sold into prostitution 10 years ago. She is neither a landlord nor a tenant. "I don't know where I will go and what I will do if removed," she said, waving a hand around her grotty space that is less than 50 sq ft. Most of the sex workers share similar accommodations that they have been sublet. Each room is shared by four to six sex workers for which each of them pays between ₹5,500 to ₹7,500 a month. This is in addition to the cut of ₹40-50 they have to give per customer.
Sunil Hajaran, 48, rents out the mezzanine of his 80 sq ft room at Alishan building at Kamathipura's 6th lane to sex workers, and this is his only source of income. Born and brought up at Kamathipura, Sunil is the son of a sex worker and is married to the daughter of a sex worker. His deceased mother was a tenant of the house he lives in, but now the landlord is asking for ₹5 lakh to replace his mother's name with his in the tenancy agreement papers. "I won't be able to get anything from the redevelopment if I am unable to get my name registered as tenant," he said, with some desperation.
"Two to three buildings should be reserved for sex workers in this new development," says 62-year-old Maya, affectionately called "Mummy" by sex workers. A former bar girl, she has been helping women afflicted with HIV with medical assistance and rehabilitation of their orphans. "If the state government cannot do anything for their betterment, at least it should not destroy their homes and their livelihood."
This Republic Day, unlock premium articles at 74% discount
Enjoy Unlimited Digital Access with HT Premium
Topics