NIA releases 2 Pakistani teens arrested for Uri attack
Mar 09, 2017 12:45 AM IST
The NIA hands over the teenagers to the army to be sent back home to Pakistan
The country's top anti-terror agency on Wednesday released two Pakistani boys arrested on charges of aiding the September 18 Uri attack and handed them over to the army to be sent back home.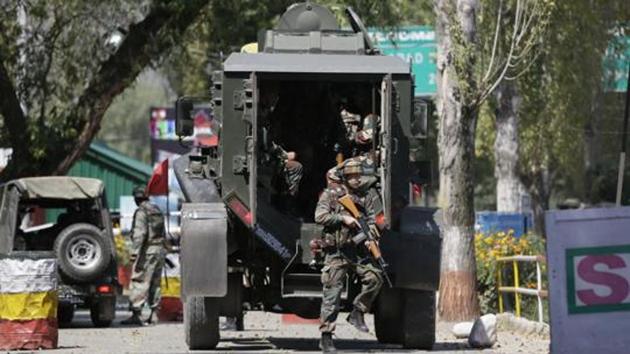 Clearing the two classmates of all charges, the National Investigation Agency (NIA) said Faisal Hussain Awan and Ahsan Khursheed didn't have terror links and strayed into India after a quarrel with their parents.
"Faisal Hussain Awan and Ahsan Khursheed …have been released and handed over to the Army 16 Corps Hqr today ie 8-3-17 for sending them back to Pakistani authorities," the NIA said in a statement.
The 16 Corps guards the Line of Control, the de facto border between the two countries, in Jammu region.
As reported by HT on March 3, the agency was to file a closure report in a special court in Jammu on Wednesday. The two runaways, who are 16 and students of Class 10, were lodged in Jammu's Kot Bhalwal jail.
They were nabbed from close to Gawathan area of Uri in northern Kashmir two days after suspected Pakistani militants attacked an army base and killed 19 Indian soldiers.
Awan and Khursheed fled their villages in Pakistan-occupied Kashmir after they got to know that the parents of a girl they had harassed were looking for them, HT wrote on September 23.
An NIA officer had told HT they would mention pressure from parents for studies, and not the girl, as the reason for the boys fleeing their homes.
They were nabbed by villagers and handed over to army, which said the boys had guided the Uri attacker to cross the line of control.
"Investigation carried out by the NIA revealed that the two suspects had crossed over to the Indian side after altercation with their parents due to pressure of studies," the statement said.
Their statements, data gathered from their mobile phones and other evidence "did not reveal any linkage of the suspects with the attackers at Uri. Further investigation is continuing in the case'', the NIA said.