Nirav Modi's asylum bid may delay extradition process
Published on Mar 19, 2019 11:53 PM IST
Legal experts believe that if Modi has indeed applied for asylum, extradition proceedings are unlikely to begin until his application is rejected.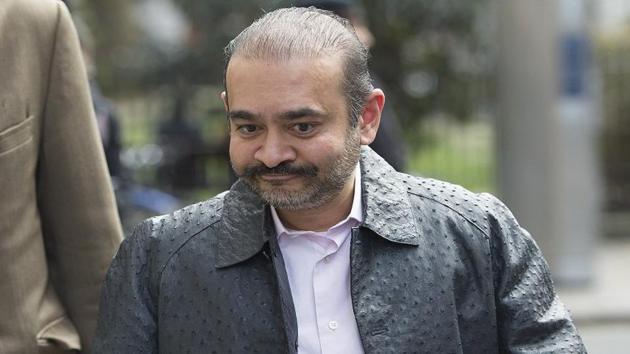 A warrant has been issued for the arrest of fugitive diamantaire Nirav Modi, but his extradition proceedings in the Westminster Magistrates Court may not begin until the Home Office considers and takes a decision on his application for asylum in the UK.
A legal team is reported to be dealing with Modi's asylum application, though officially there is no confirmation of the application, given the Home Office's long-standing policy that "We would not routinely confirm nor deny whether an individual asylum claim has been lodged".
The Home Office has been dealing with a large backlog of asylum applications, with decisions taking years. Legal experts believe that if Modi has indeed applied for asylum, extradition proceedings are unlikely to begin until his application is rejected.
The Home Office no longer considers India as a place from where people flee; it was included in the list of 'safe' countries for asylum purposes in 2005.
The four current major grounds for the UK considering asylum applications from Indian citizens are: sexual orientation and gender identity, prison conditions, women fearing gender-based harm/violence, and religious minority groups.
Also read: Aware Nirav Modi is in London, have asked UK to extradite him: Govt
Nirav Modi is wanted in India in connection with a Rs 3,000-crore Punjab National Bank fraud case
Sarosh Zaiwalla, leading Indian-origin lawyer based in London, says: "If Nirav Modi has applied for asylum, then the extradition proceedings will not likely begin until the asylum application has been rejected...Granting asylum to a person facing an allegation of fraud in India would be an abuse of process".
"A person who applies in the UK for asylum is given interim asylum and his status as a legal resident of UK remains until his application is finally determined and he is given asylum or refused".
"The next step which the Indian government needs to take is to make formal written representation to the relevant asylum department at Home Office setting out the grounds why Nirav Modi should not be granted asylum", he added.
Also read: UK court issues warrant to arrest Nirav Modi
The Vijay Mallya extradition case, which is now in the appeals court, is seen as a 'template' that will mostly be replicated in the Nirav Modi extradition case, when it begins in the Westminster Magistrates Court.
Zaiwalla added: "At this stage, the (Nirav Modi) case looks straightforward, and complications can only arise if he had acquired any European or other international citizenship. In such cases, there might be a long battle ahead, subject to various international and extraterritorial legalities involved."
Modi, whose presence in the UK was confirmed by British authorities in mid-2018, has been spotted walking on London streets recently, responding to queries by reporters with "No comment," most likely under legal advice.
Modi has reportedly started a new diamond business and has been living in the high-end central London apartment block called 'Centre Point'.