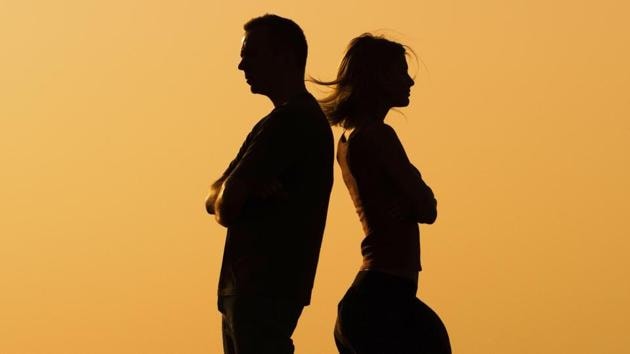 No immediate arrests in dowry harassment cases: SC rules to curb misuse of law
The court ruled that it was necessary to involve civil society in cases registered under the 2014 law to ensure people were not unfairly harassed.
UPDATED ON JUL 28, 2017 12:50 AM IST
A Family Welfare Committee (FWC) in every district will scrutinise dowry harassment cases before local police can arrest the accused, the Supreme Court said on Thursday, laying down a set of guidelines to curb misuse of the law.
Indian Penal Code's Section 498A has been criticised for giving "disgruntled women" a legal option to harass their husbands, and Thursday's orders take forward measures announced by the top court in 2014 when it prohibited automatic arrests.
A bench of justices AK Goel and UU Lalit barred the police from making direct arrest and said the involvement of civil society was necessary "to achieve the laudable object of punishing cruelty at the hands of husbands or his relatives against the wife".
Quoting the National Crime Records Bureau's 2012 data, the bench said that a quarter of all arrests were those of women — mothers and sisters of husbands — and while chargesheets were filed at an "exponentially high 93.6%" of cases, only 14.4% ended in convictions. The report projected that out of the 3,72,706 cases pending trial in 2012, as many as 3,17,000 were projected to lead to acquittals.
The court, however, put a rider to its restrictions, saying that they were not valid in offences involving tangible physical injury or death.
"It is a matter of serious concern that large number of cases continues to be filed under Section 498A alleging harassment of married women. To remedy the situation, we are of the view that involvement of civil society in the aid of administration of justice can be one of the steps, apart from the investigating officers and the concerned trial courts being sensitised," the bench said.
The top court also ordered that trial courts must decide bail applications in such cases on the same day as far as possible. Recovery of disputed dowry items may not by itself be a ground for denial of bail if maintenance or other rights of wife/minor children can otherwise be protected, SC said.
According to the ruling, the District Legal Services Authority (DLSA) will form the committee comprising three members who could be para-legal volunteers, social workers, retired persons, wives of working officers or citizens who may be found suitable and willing.
A dowry harassment complaint to the police or magistrate will be referred to the committee that can interact with the parties personally or through electronic communication. The committee must submit its report to the authority, which refers the complaint to it within a month.
Till the report is received, no arrest should be effected, the court said. After considering the report on its own merit, the police or magistrate will proceed with further action.
SC also directed that only a designated Investigating Officer of the area shall investigate dowry harassment cases. Such designations must be done within a month, the court said. These officers must be trained, which the court held must be completed within four months.
In further directions to lower courts, the SC said that accused should be exempted from appearing in person or be allowed to appear via video conferencing as far as that does not adversely affect the progress of the case.
In cases where accused is residing out of India, impounding of passports or red corner notice should not be a routine, the court said.
In cases where a settlement is reached, it will be open to a district and sessions judge or any other senior judicial officer nominated by him in the district to complete the proceedings including the closing of the criminal case if dispute primarily relates to matrimonial discord. Committee's functioning may be reviewed once a year, SC added.
In 2014, a separate bench had criticised the law's misuse and said: "The fact that Section 498-A is a cognisable and non-bailable offence has lent it a dubious place of pride amongst the provisions that are used as weapons rather than shield by disgruntled wives".
Close