No room for fake encounters in a civilised society: NHRC chairperson in Assam
Justice Arun Mishra and other members of the NHRC were in Guwahati for a two-day camp hearing of 40 cases from Assam, Arunachal Pradesh, Nagaland and Manipur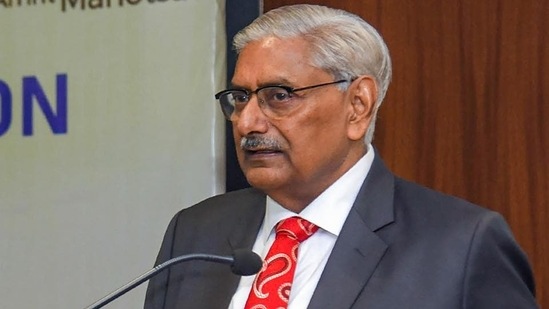 Updated on Dec 18, 2021 01:30 AM IST
There should be no room for fake encounters or extrajudicial killings by police and security forces, Justice Arun Mishra, the chairperson of the National Human Rights Commission (NHRC), said on Friday.
"There is no room for fake encounters in a civilised society... They are barbaric. There is no room for instant justice in this country and law has to take its own course. A person who is guilty has to be tried in court and punished in accordance with law," he said, while talking to reporters here.
Justice Mishra made the remarks when asked about fake encounters allegedly carried out by police in Assam during the past few months.
Since the Bharatiya Janata Party (BJP)-led government took charge in Assam in May this year, the state has witnessed 28 deaths of jail inmates in police action while allegedly trying to flee custody.
Following several instances of alleged fake encounters in the state, a Delhi-based lawyer had lodged a complaint with the NHRC in July, after which the commission issued a notice to the Assam government. The case is still pending.
Also Read: Assam resident shot twice by NSCN-IM near Manipur border, hospitalised: Police
If an encounter flagged in the complaint is found to be fake, the NHRC can recommend payment of compensation, direct registration of a criminal case against those involved, and recommend disciplinary action against those found guilty.
"We can't allege that all encounters are fake. One has to be specific about particular cases. There may be certain cases where the encounters are genuine and some where some excesses have been committed. If we find that certain allegation is correct, we are directing compensation to be paid," Justice Mishra, a former Supreme Court judge, said.
On the killings of 14 villagers in Nagaland earlier this month during an army operation that went wrong, Mishra said that in the absence of a human rights body in the state, "one can always approach the NHRC". He added the NHRC has already taken suo motu cognisance of the case based on news reports.
"We have called for the report of the Special Investigation Team (SIT) constituted by the state government as well as inputs from the home ministry to clarify their stand on the incident. We would not like to comment on the merits of the case now as it is subjudice," he said.
The Nagaland killings on December 4-5 sparked a fresh demand for the repeal of the Armed Forces (Special Powers) Act, also known as the AFSPA, which grants special powers to armed forces to maintain law and order in "disturbed areas".
"We can't discuss the constitutionality of any Act. But for Acts such as the AFSPA, the government has to review whether it should be applied, and in which district, at what particular time. If the situation in a particular district improves, it (AFSPA) should be reviewed," Justice Mishra said.
"We can't generalise that there is gross violation of human rights due to the AFSPA. If any particular case comes, we will look into each such case, whether it is a custodial death or an encounter death," he added.
Justice Mishra and other members of the NHRC camped in Guwahati for two days, hearing 40 cases from Assam, Arunachal Pradesh, Nagaland and Manipur. Following the hearing of the cases, the commission has recommended ₹20.5 lakh as relief for various human rights violations.
The NHRC has been hearing complaints through camps across the country due to disruptions in the normal process for nearly 19 months because of Covid-19 pandemic-related restrictions.
Topics
Close Story
Personalise your news feed. Follow trending topics