Non-NDA states allege bias in shortlist of iconic tourist sites to be developed
Apr 25, 2018 02:19 PM IST
Odisha, Punjab, West Bengal, Puducherry, Andhra Pradesh and Telangana have demanded that the Centre choose an iconic spot from every state in the country.
Several non-NDA states have alleged that a central government shortlist of 17 destinations across India for development into "iconic tourist sites" reeks of political bias.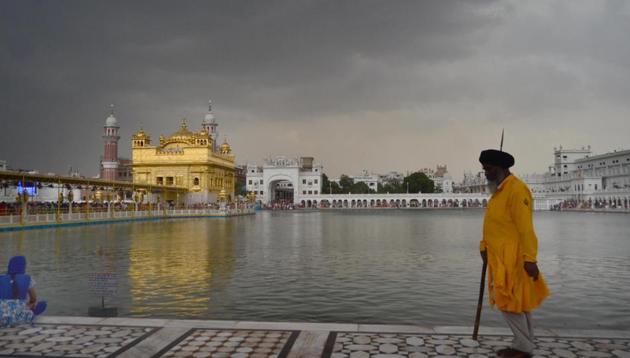 The destinations have been picked from 12 states, of which eight happen to be ruled by NDA governments. Odisha, Punjab, West Bengal, Puducherry, Andhra Pradesh and Telangana have demanded that the Centre choose an iconic spot from each state of the country as all of them have something special to offer.
Stay tuned with breaking news on HT Channel on Facebook.
Join Now
After the 2018-19 post-budgetary proposal, wherein finance minister Arun Jaitley envisaged the creation of 10 iconic tourist sites in various parts of the country, the ministry of tourism earmarked historical monuments, forts, temples, wildlife sanctuaries and other places of tourist interest from 12 states for consideration.
Responding to a question in Parliament recently, tourism minister KJ Alphons said the ministry identified the tourist sites on the basis of footfalls, regional distribution, potential for development and ease of implementation. The tourist spots currently in the shortlist are from Uttar Pradesh, Maharashtra, Delhi, Goa, Rajasthan, Gujarat, Madhya Pradesh, Karnataka, Tamil Nadu, Assam, Kerala and Bihar.
The six disgruntled states alleged that the Union tourism ministry selected a few highly regarded tourist spots from non-NDA ruled states only to create an illusion of fairness.
Navjot Singh Sidhu, the tourism minister of Punjab, alleged that the government failed to follow its own criteria in site selection. "The Golden Temple in Amritsar gets 1.10 lakh visitors on an average every day, while the Taj Mahal receives just 10,000. Despite that, the Golden Temple wasn't selected."
Sidhu said he has already written to the Union government, demanding that it consider developing sites such as the Golden Temple, Jallianwala Bagh and Khatakar Kala (the birthplace of Bhagat Singh) into iconic tourist destinations.
Odisha tourism minister Ashok Chandra Panda said all states should have been represented as India has a federal structure. "This goes against the principle of federalism," he said, listing out architectural marvels such as the Konark Sun Temple and Jagannath Temple that should have been taken into consideration.
Puducherry chief minister Velu Narayanasamy alleged that the preference given to states ruled by the BJP and its allies was ample indication of the Centre "playing politics" on the issue. "I will meet tourism minister KJ Alphons and tell him very clearly that Puducherry is one of the most important tourist destinations in India," he said. "If even one of the tourist spots in my state is developed as an iconic destination, there will be a marked increase in tourism."
West Bengal tourism minister Goutam Deb also expressed astonishment over iconic monuments like Victoria Memorial failing to make the cut. "We have our own reservations... Ignoring non-NDA states is not justified. They should have selected one place of historical or tourist importance from each state," he said.
Bhumi Akhila Priya, the tourism minister of Andhra Pradesh, criticised the manner in which a few destinations were picked for development as iconic tourist spots when the "diverse and unique features of each place" across the country should be given due importance. "India is full of iconic monuments. The concept of just selecting a few places doesn't make any sense. I think it amounts to disrespecting our diversity," she said.
Rajeev Kohli, senior vice-president of the Indian Association of Tour Operators (IATO), also termed the concept of creating iconic tourism spots as flawed.
"Every budget announcement has some proposal or other to promote tourism. However, even the Taj Mahal – one of the seven wonders of the world – lacks basic civic facilities such as public toilets and parking," he said, suggesting that governments at both the central and state levels focus on improving basic amenities at tourist sites instead of undertaking such projects.
"Instead of blaming the Centre, the states should ensure such facilities at tourist spots. Who is stopping Odisha or Punjab from doing that?" asked Kohli.
The Union tourism minister, meanwhile, dismissed the allegations of discrimination in site selection as tourism was a state subject. "Most states put very little money (into tourism). It's their job and we only supplement that," he said.
Alphons explained that the government was developing sites with significant footfalls first because it has "limited money" for the purpose. "We will keep on including more destinations," he added.