Northwest, central India likely to see temperature between 2-4°C: IMD
Published on Nov 25, 2022 09:15 AM IST
The Met department also said heavy rainfall occurred at isolated places over Tamil Nadu and light to moderate rainfall at most places over Andaman and Nicobar Islands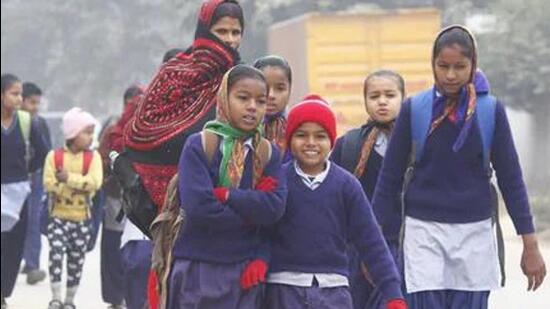 Parts of northwest and central India are likely to see the minimum temperature between 2-4°C over the next few days, India Meteorological Department (IMD) said on Friday.
"Minimum temperatures are below normal by 2-4°C over many parts of central India and over some parts of northwest and east India," IMD forecast said.
Also Read:IMD forecasts rain in Bengaluru till Thursday
The Met department also said heavy rainfall occurred at isolated places over Tamil Nadu and light to moderate rainfall at most places over Andaman and Nicobar Islands, south interior Karnataka; at many places over Rayalaseema; at a few places over coastal Andhra Pradesh and Coastal Karnataka and at isolated places over Goa, Telangana, Tamil Nadu, north interior Karnataka, and Kerala.
"Significant rainfall (in cm): Tamil Nadu: Tiruvallur: Thamaraipakkam-10, Tiruttani-7, Kancheepuram: Kancheepuram-7; Coastal Andhra Pradesh: Udayagir, Vinjamur, Kavali; Rayalaseema: Kodur, Badvel," IMD said.
The forecast said, "Yesterday's low pressure area over south coastal Andhra Pradesh and neighbourhood has become less marked. However, the associated cyclonic circulation now lies over north interior Tamil Nadu and neighbourhood and extends up to mid tropospheric levels. A fresh cyclonic circulation is likely to emerge over north Andaman Sea during next 24 hours."
Personalise your news feed. Follow trending topics