VK Singh promises justice for Kathua girl, Congress questions 'Modi's silence'
The eight-year-old girl was gang-raped thrice by her abductors, including a special police officer, inside a temple.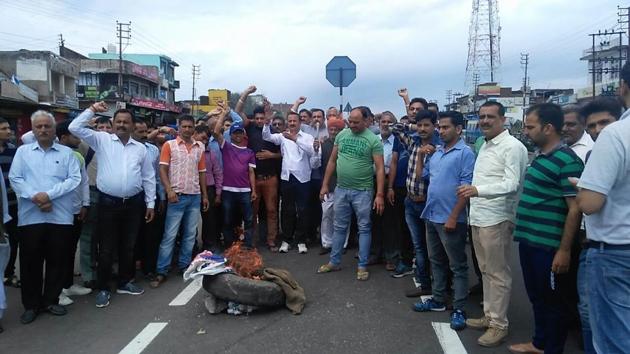 Updated on Apr 12, 2018 05:36 PM IST
The eight-year-old girl who was gang-raped and murdered in Jammu and Kashmir's Kathua district "will not be denied justice", said union minister V K Singh on Thursday as outrage grew over the crime and split the state along communal lines.
"We have failed..as humans. But she will not be denied justice," said Singh, the junior foreign minister, in a tweet. Hindustan Times is not naming the murdered girl because of legal reasons.
The gang-rape, torture and death of the girl, who belonged to a Muslim community of nomadic herders called Bakarwals, has divided Jammu and Kashmir along communal lines. Thousands of members of a radical Hindu group with links to the Bharatiya Janata Party (BJP) have marched in Jammu to demand the release of the six men accused in the crime. Hundreds of lawyers have protested that the men, two of them police officers, are innocent.
News about the crime in Kathua comes at a time when the BJP was already facing embarrassment over a 17-year-old girl's allegation of rape against Kuldeep Singh Sengar, a party MLA from Uttar Pradesh's Unnao district.
Congress leader Kapil Sibal on Thursday criticised Prime Minister Narendra Modi over his fast protest and said he should rather speak up over violence against women in states where the BJP is in power.
"Prime Minister is silent over the incidents of rape in Unnao and Kathua," said Sibal at a press conference in Lucknow.
Criticising Modi over his day-long fast against the washout of the second part of Parliament's budget session due to disruptions, which the BJP blames on the Congress, Sibal said: "Why don't you fast against incidents of rape? And tell the people that you are feeling bad about the incidents of rape and so you are fasting."
(With agency inputs)
Close Story