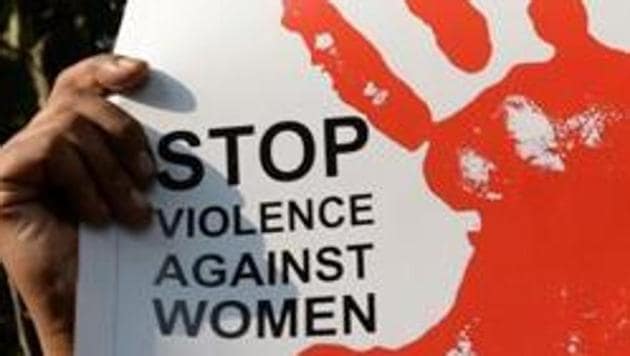 'Ordinary men, not monsters': Woman who interviewed more than 100 rape convicts
Madhumita Pandey went to the Tihar Jail in New Delhi to interview rape convicts for understanding the perpetrators' attitudes towards their victims.
Hindustan Times, New Delhi | By HT Correspondent
UPDATED ON SEP 12, 2017 04:40 PM IST
The December 16, 2012 gangrape changed India, including a woman who completing her Masters in England at the time.
As the country erupted in protests and a movement to ensure justice for the rape victim, Madhumita Pandey, now 26, asked herself why the rapists do they what they do. "What prompts these men? What are the circumstances which produce men like this? I thought, ask the source," Pandey told The Washington Post.
At 22, Pandey went to the Tihar Jail in New Delhi to interview rape convicts for understanding the perpetrators' attitudes towards their victims. Starting from 2013, she spoke to more than 100 rape convicts. Many of the convicts were uneducated or primary school drop-outs and only a handful of them had graduated high school.
"When I went to research, I was convinced these men are monsters. But when you talk to them, you realise these are not extraordinary men, they are really ordinary. What they've done because of upbringing and thought process," Pandey said.
Pandey, a doctoral research student of criminology at the Anglia Ruskin University in the UK, digged deeper to understand the society in which the convicts were brought up. Men have a 'false idea' of masculinity while women are in a hegemonic trap of believing they have to be submissive, the Delhi University graduate explained.
"Everyone's out to make it look like there's something inherently wrong with (rapists). But they are a part of our own society. They are not aliens who've been brought in from another world."
The number of rapes reported each year in Delhi -- where the paramedical student was brutally gangraped on December 16 -- more than tripled over the last five years, registering an increase of nearly 1500 cases from 2011 to 2016, according to data released by the police earlier this year. This doesn't necessarily translate into more cases of rapes; it may signal the changing trend of more women approaching authorities.
Although the government introduced stricter measures after the December 16 gangrape, only one in four rape trials leads to conviction across the country, IndiaSpend reported in March 2015.
"After you speak to (the rape convicts), it shocks you; these men have the power to make you feel sorry for them. As a woman that's not how you expect to feel. I would almost forget that these men have been convicted of raping a woman," said Pandey, who worked as a consultant psychologist for the BBC documentary 'India's Daughter'.
"In my experience, a lot of these men don't realise that what they've done is rape. They don't understand what consent is."
There was one case, participant No 49, which stayed with Pandey. The convict (23) -- a school drop-out -- was a temple cleaner who was jailed in 2010 for raping a five-year-old girl. He said the beggar girl had provoked him while he was busy with his work and he wanted to teach her a lesson."She was touching me inappropriately so I thought I'll teach her a lesson," Pandey quoted the convict as saying in an article on The Conversation.
Sex offenders often blame the victim for provoking them and many accused don't feel remorse for their actions.
Participant No 49, however, was repentant of his actions. He said he wanted to marry the girl after he left jail because he "ruined her life. She is no longer a virgin, no one would marry her".
Pandey said she found the rape victim after talking to the temple priest and spoke to her, who was now 10. The girl was unfazed and didn't have any recollection of the rape, but she loved painting in school. The victim's mother, however, was shocked. She didn't know the temple cleaner had been imprisoned at all.
Close