Lahore HC gives Pak govt 30 days to decide on Kiran Bala's citizenship plea
According to local law, Kiran Bala can now stay in Pakistan for a month, and if granted the six-month extension, she could be eligible for grant of citizenship.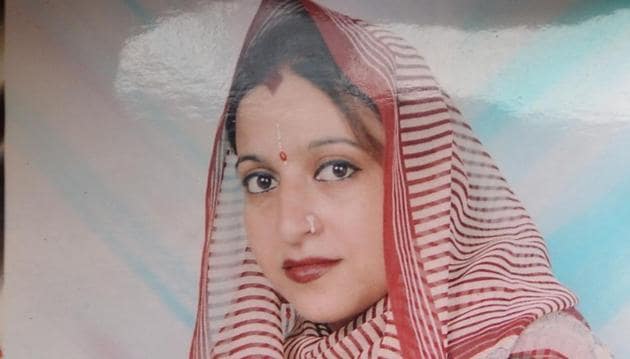 Updated on Apr 22, 2018 12:01 AM IST
Hindustan Times, Islamabad/ Hoshiarpur | By Imtiaz Ahmad
The Lahore high court on Saturday directed the interior ministry to decide within 30 days the fate of Kiran Bala, alias Amna Bibi, a pilgrim from Punjab's Hoshiarpur district who converted to Islam, married a Lahore-based man and moved the court for citizenship and a visa extension.
The woman, in an audio clip, has defended her decision of coming to Pakistan. "I had to come here (in Pakistan) as my love was here. Whatever I did was for 'mohabbat' (love). If I am guilty, punish me and if I am right, lend me help. Had I told my parents or brother, they would have never allowed me to come here. So, I took the pilgrimage route", she said.
I don't have any kids, says Kiran Bala
Talking to mediapersons outside the Lahore high court, Kiran also claimed that she doesn't have any children (in India). "I had shown the children of my 'khala' (sister) as mine just to get visa. Single woman in India is not allowed to travel alone. She must be accompanied by her father, husband or father," she said. The interior ministry has been told to take a call on whether she is eligible for the six-month extension as per her application.
Read | Knew of affair, says family of Punjab woman who converted, married in Pakistan
According to the local law, Kiran can now stay in Pakistan for a month, and if granted the six-month extension, she could be eligible for grant of citizenship. The local media has reported that a treaty between India and Pakistan allows citizens of either country to attain the others' nationality after seven years. Kiran would have to renew her visa every six months for seven years, and if there are no complaints of law or Constitutional violations, then she can become a Pakistani national, her lawyer said. In her plea, she said that she married the Pakistani national on her own accord and wanted to live in the country.
Kiran's lawyer told the media that the couple was in touch with each other for a long time on social media. He revealed that Kiran's husband Azam had arrived from Saudi Arabia this month only.
Back home, Kiran's in-laws are perturbed over her claims. The family showed birth certificates, Aadhaar cards and ration card to establish that the three children actually belonged to her. "How can a woman dump her children. We fail to understand what has gone wrong with her", said Kiran's mother-in-law Krishan Kaur. Kiran went to Pakistan on a pilgrimage as part of the Shiromani Gurdwara Parbandhak Committee (SGPC) delegation on April 12 and reportedly went missing on April 16. She went to Pakistan on her Indian passport with a visa valid till April 21.
(With inputs from Hoshiarpur)
Close Story