Pakistan diplomat goofs up at UN, BHU remains tense, Hardik Pandya powers India to win: Top stories to bring you up to date
Updated on Sep 25, 2017 07:24 AM IST
A digest of important news in the last 24 hours.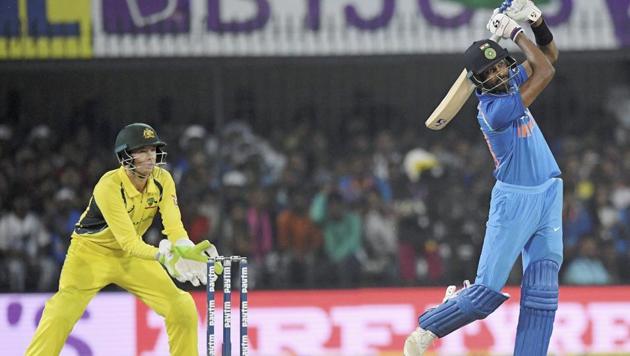 Hindustan Times |
HT Correspondent
1- Pakistan diplomat goofs up at UN, tries to pass off image of Gaza teen as Kashmir girl
Maleeha Lodhi, Pakistan's permanent representative to the United Nations, made an embarrassing faux pas on Saturday when she attempted to pass off a photo of a Gaza girl as that of a Kashmiri. Lodhi was responding to Indian external affairs minister Sushma Swaraj's attack on Pakistan at the United Nations General Assembly, calling it a "pre-eminent export factory for terror". Exercising the right of reply, Lodhi claimed that Swaraj was "indulging in an orgy of slander against Pakistan". She accused India of "crimes against humanity" and of carrying out a "campaign of brutality inside Kashmir". To prove her point, she brandished a photo of a badly injured girl — ostensibly from Kashmir.
Read the story here.
2- 'India is mother of terrorism in South Asia': Pak responds to Swaraj's UN speech
India is the mother of terrorism in South Asia and "a racist and fascist ideology is firmly embedded" in the Modi government, Pakistan has said in response to external affairs minister Sushma Swaraj's speech at UN. India sponsored and aided terrorism against all its neighbours, reports in the Pakistani media quoted its permanent representative to UN, Maleeha Lodhi, as saying. Addressing the UN general assembly on Saturday, Swaraj tore into the neighbouring country, calling Pakistan a "pre-eminent exporter of terror". Swaraj had hit back, saying while India was giving the world top-notch doctors and engineers Pakistan was producing terrorists.
Read the story here.
3- BHU tense, breaks early for Dussehra after police crackdown on students
Tension ran high at Banaras Hindu University in Varanasi on Sunday after an overnight police crackdown on students demonstrating against an alleged molestation on the campus and demanding bringing the culprits to justice. Several students, mostly women, and policemen were wounded in clashes after university guards and cops cane-charged protesters in front of the vice chancellor's home and at the main entrance to the century-old institution's sprawling campus around midnight. "A lot of students arrived at the trauma centre and the situation is tense, but there are no major injuries," a BHU hospital official said.
Read the story here.
4- Mass grave of 28 Hindus killed by Rohingya militants found: Myanmar Army
Myanmar's army said on Sunday that a mass grave of 28 Hindus had been discovered in violence- wracked Rakhine state, blaming the killings on Muslim Rohingya militants. The announcement could not be independently verified in a region that has been seized by communal violence since Rohingya militant raids on August 25 triggered a sweeping security crackdown. "Security members found and dug up 28 dead bodies of Hindus who were cruelly violently and killed by ARSA extremist Bengali terrorists in Rakhine State," a statement posted on the army chief's website said.
Read the story here.
5- Potential of bullet trains can't be imagined till seen on ground, says Jaitley
Benefits to the last man standing, as propagated by the Bharatiya Janata Party (BJP) ideologue Deen Dayal Upadhayay are at the core of government policies, even those that are perceived to benefit the rich, Union finance minister Arun Jaitley said on Sunday. He made a pointed reference to the recent announcement about bullet trains that are expected to run between Mumbai and Ahmedabad, as an example of a policy whose benefits to the poor can only be seen once implemented. He took a jab at the Left by pointing out that economic models based on their ideology are evaporating. "In the last few weeks there has been ill informed debate about the bullet trains…their potential cannot be imagined till it is seen on the ground," he said.
Read the story here.
6- Rahul Gandhi to hit Patidar heartland during three-day Gujarat campaign trail
Congress vice-president Rahul Gandhi will begin on Monday a three-day Gujarat campaign in politically crucial Saurashtra region, a Patidar community heartland that has been a stronghold of the ruling Bharatiya Janata Party (BJP) for almost three decades. The visit starts from Dwarka, where he will pray at the popular Dwarkadhish temple. The decision to launch the campaign from Saurashtra, which sends 58 MLAs to the 182-member assembly, is seen as a cultivated strategy to court the Patidar and other backward class (OBC) electorate. Gandhi's itinerary includes Dwarka, Jamnagar, Morbi, Rajkot and Surendranagar — areas that witnessed large-scale Patidar strikes.
Read the story here.
7- BJP national executive: Shah reviews performance, PM Modi to speak on Monday
BJP president Amit Shah took stock of the party's performance on Sunday at its national executive meeting that will conclude with Prime Minister Narendra Modi's address in which he is expected to counter the opposition's criticism of the state of the economy. After inaugurating the two-day national executive in New Delhi, Shah held a meeting with office bearers, state chiefs and organisational leaders to finalise agenda items, including resolutions, which the national executive is expected to discuss on September 25, the birth anniversary of Hindutva icon Deen Dayal Upadhyaya.
Read the story here.
8- Merkel hangs on to power but loses support to surging far right
Chancellor Angela Merkel won a fourth term in office on Sunday but will have to build an uneasy coalition to form a German government after her conservatives haemorrhaged support in the face of a surge by the far-right. The anti-immigration Alternative for Germany (AfD) stunned the establishment by winning 13.1 percent of the vote, projected results showed, a result that will bring a far-right party into parliament for the first time in more than half a century. Merkel's conservative bloc emerged as the largest parliamentary party but, with just 33.2 percent of the vote, saw its support slump to the lowest since 1949 - the first time national elections were held in post-war Germany.
Read the story here.
9- Ousted prime minister Nawaz Sharif to return to Pakistan on Monday, says PML-N
Ousted prime minister Nawaz Sharif will return to Pakistan on Monday to face corruption and money laundering cases against him in the accountability court. Sharif had gone to London to see his ailing wife who underwent three throat cancer surgeries. Sharif, 67, was disqualified by the Supreme Court on July 28 in the Panama Papers case. His wife Begum Kulsoom is contesting on Lahore's NA-120 seat that fell vacant in the wake of his disqualification. The news of Sharif's return came amid rumours that he might not come back as he is facing corruption and money laundering cases.
Read the story here.
10- Hardik Pandya blitz propels India to series win vs hapless Australia
Hardik Pandya had turned India's fortunes around with a spectacular knock in the first ODI in Chennai. In Indore, he proceeded to hurt them in a big way as he blasted 78. His knock, combined with fifties from Rohit Sharma (71) and Ajinkya Rahane (70), meant Aaron Finch's century went in vain as India beat Australia by five wickets with 13 balls to spare at the Holkar Stadium on Sunday.
This result for the Indian cricket team created plenty of records in the process. Pandya's foundation for this knock was built by a blazing opening partnership of 139 by Rohit and Rahane.
Read the story here.