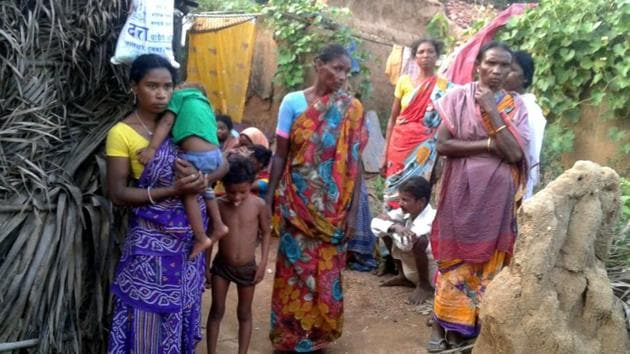 PDS struggle on in Jharkhand, govt denies 'starvation deaths'
The state government denies allegations that starvation caused the five deaths, and attributes them to "illnesses". In at least three cases, however, no post-mortem was conducted
UPDATED ON JAN 13, 2018 08:23 PM IST
The taint of five alleged starvation deaths in less than four months is hanging heavy over Jharkhand, which is struggling to knock its public distribution system (PDS) into shape and get beneficiaries to link their Aadhaar to it.
Consider this: Only eight of the state's 24 districts have a district supply officer (DSO), a key figure in the foodgrain distribution chain through PDS. In the remaining 16 districts, officials hold additional charge of DSO, a post usually given to IAS officers.
In September 2017, barely five months after chief secretary Rajbala Verma issued orders for the cancellation of all those ration cards that were not linked with Aadhaar, the state declared it has cancelled over 1.1 million ration cards that were "fake/duplicate".
Among the five alleged starvation death victims, families of two were denied foodgrain from PDS shops because of problems with biometric authentication of Aadhaar. Another victim's family saw its ration card cancelled.
The state government denies allegations that starvation caused the five deaths, and attributes them to "illnesses". In at least three cases, however, no post-mortem was conducted.
The government, though, initiated action in some cases. It suspended two PDS dealers, a health worker, and a marketing officer. PDS dealers work in coordination with marketing officers, who work as associates of DSOs. A DSO's work involves implementing and monitoring the PDS.
"We asked the personnel department to give us DSOs for all the districts, but they cited a dearth of IAS officers," said state food, public distribution and consumer affairs minister Saryu Rai.
Civil society group Right to Food Campaign, which independently probed the causes for the deaths and problems in delivery of ration to the affected families, claims the government has failed to ensure seamless delivery of entitlements to the beneficiaries.
Incidentally, the group filed a complaint against chief secretary Verma with the Unique Identification Authority of India (UIDAI) for her orders to cancel ration cards not linked with Aadhaar.
The state has readied its reply to UIDAI. "I received a letter from UIDAI regarding the complaint and prepared a probe report. We will share it with UIDAI soon," said state food, public distribution and consumer affairs secretary Amitabh Kaushal. Minister Rai has sought a detailed report on all the cancelled ration cards.
The government has repeatedly given "strict instructions" to provide ration to beneficiaries even if they do not have Aadhaar cards, but problems persist and are often reported from villages in tribal pockets.
For instance, the latest "starvation death" on December 25 was of an elderly woman, Etwariya Devi, in Garhwa district, around 200 km from state capital Ranchi. She died after her family was allegedly denied ration for three months. While the cause of her death could not be ascertained, her family said the local PDS dealer did not give them ration due to failure in biometric authentication. The family is entitled to 25kg of rice per month through their ration card, which is linked with Aadhaar.
Etwariya's daughter-in-law Usha Devi's fingerprint could not be authenticated in the point of sale (POS) machine, according to Right to Food Campaign activists.
"The PDS dealer cited poor internet connectivity for failing to authenticate Usha Devi's fingerprint," said Siraj Dutta, an activist member from the group.
Close