Another starvation death in Jharkhand as biometric authentication trips, says NGO
The elderly woman's family was denied ration between October and December. She did not get her pension for November and December.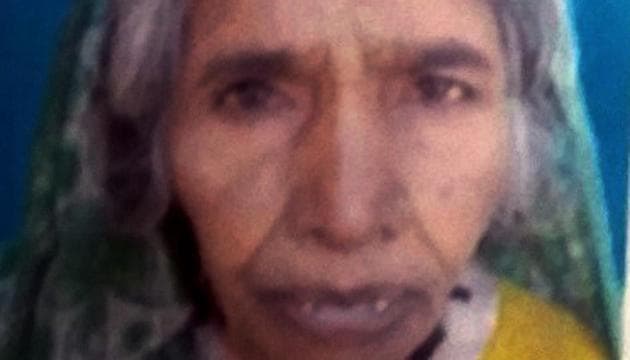 Published on Jan 03, 2018 09:16 AM IST
An impoverished elderly woman in Jharkhand's Garhwa district, about 200 km northwest of Ranchi allegedly died of starvation after her family was denied free ration for three months due to failure in biometric authentication, an NGO has claimed.
Etwariya Devi, who lived with her son, daughter-in-law and three grandchildren at Sonpurwa village, allegedly died of hunger on December 25. The family was entitled to get 25 kg of ration per month through their ration card which was linked with Aadhaar.
The biometric authentication could not be done in October because of poor internet connectivity and thereafter the local public distribution system (PDS) dealer offered a host of excuses, said activists of Right to Food Campaign, Jharkhand, who investigated the circumstances leading to the woman's death.
This is the fourth alleged starvation death in Jharkhand in the last six months. The government has denied starvation being the reason for the deaths, and attributed them to illness.
Garhwa deputy commissioner Neha Arora said that a public distribution system (PDS) dealer cannot deny ration to beneficiaries citing lack of internet connectivity as a reason. "In case of poor internet connectivity, the dealer should have manually entered her details in a register and given her ration. Action will be taken against the PDS dealer if he is found to be at fault," she said.
Etwariya's daughter-in-law Usha Devi's fingerprint could not be authenticated in the Aadhaar-based biometric point of sale (POS) machine at the local ration shop in October and the dealer told her to come later, according to the NGO.
When Usha went back to the shop a few days later she was told the ration stock was over. The dealer did not give her ration in November either, claiming he was not allotted grains for the month. No grain was distributed at the ration shop in December till Etwariya's death as the POS machine was allegedly dysfunctional, the activists said.
The NGO's investigating team also found discrepancies in Etwariya's Aadhaar and ration card details.
"Her age was mentioned as 88 years in the ration card, 67 years in Aadhaar and 68 years for the pension scheme," said Siraj Dutta of Right to Food Campaign, Jharkhand.
Food wasn't the only problem for Etwariya Devi's family. Her last pension in October was also delayed.
Anil Choudhary, the contributory pension scheme dealer in Etwariya's village, said poor internet connectivity was a major hurdle in the region. "The internet connectivity is intermittent. Etwariya Devi's old age pension of Rs 600 was delayed in October due to failure in biometric authentication. It is a common problem here," said Choudhary.
Close Story