PM Modi pulls out of Saarc meet in Islamabad citing cross-border terror
Updated on Sep 28, 2016 12:07 AM IST
India on Tuesday pulled out of the Saarc Summit to be held in Pakistan in November, citing cross-border terrorism and "growing interference" in the internal affairs of members by one country.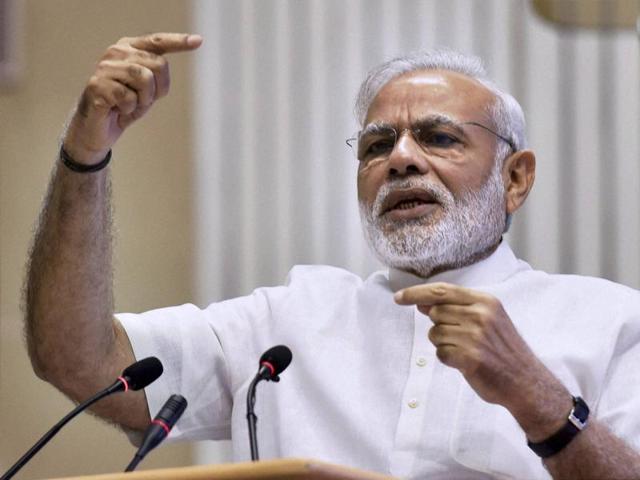 India on Tuesday announced it will not attend the Saarc Summit in Islamabad in November, sharply escalating its attack on Pakistan for sponsoring terrorism.
The move came against the backdrop of a spike in tensions between India and Pakistan over the terror attack on an army camp at Uri that killed 18 soldiers. India responded to the strike with a campaign aimed at isolating Pakistan on international stage.
Read | Not for war-mongers: PM Modi spells out what India can do with Pakistan
External affairs ministry spokesperson Vikas Swarup said India had informed current Saarc chair Nepal that "increasing cross-border terrorist attacks in the region and growing interference in the internal affairs of member states by one country have created an environment that is not conducive to the successful holding" of the summit in Islamabad.
Swarup added, "We also understand that some other Saarc member states have also conveyed their reservation about attending the Islamabad summit in November 2016."
He said India would be unable to participate in the summit in the "prevailing circumstances".
Read | India hands Uri proof to Pakistan; Modi to review trade ties
Though Swarup did not name the country accused of interfering in the affairs of Saarc members, it was clear India was pointing to Pakistan.
Speaking at the UN General Assembly, external affairs minister Sushma Swaraj accused Pakistan of responding to India's peace overtures with a string of terror attacks and the export of terrorism.
Saarc members Afghanistan and Bangladesh too have criticised Pakistan on the issue of terrorism.
Reacting to India's decision, Pakistan's Foreign Office described it as "unfortunate" and said it had not yet received any official communication from New Delhi.

A brief statement issued by the Foreign Office referred to the reasons behind India's decision as an "excuse" and alleged New Delhi was "perpetrating and financing terrorism in Pakistan". It added, "It is India which has violated the international law and UN Charter by interfering in the internal matters of...Pakistan."
A summit of the eight-member grouping cannot be held if even one member pulls out. Several Saarc summits in the past have been delayed or cancelled because of difference between India and Pakistan.
The Saarc Charter, which says all decisions should be made on the basis of unanimity, states that the heads of state or government will meet "once a year or more often as and when considered necessary by the member states".
However, the grouping did not hold summits in 1989, 1992, 1994, 1996, 1999, 2000, 2001, 2003, 2006, 2009, 2012, 2013 and 2015.
In 2005, the summit was delayed by eight months after India initially refused to participate because of the imposition of emergency by the then king of Nepal and the deteriorating law and order situation in Bangladesh. A secret US diplomatic cable leaked by WikiLeaks quoted an Indian official as saying that the move was aimed at encouraging Bangladesh "to be introspective".
The 1999 summit was cancelled after India objected to the military coup engineered by Gen Pervez Musharraf that removed the elected government headed by Nawaz Sharif.
Read | PM Modi hits out at Pakistan, says India won't forget Uri attack