India hands Uri proof to Pakistan; Modi to review trade ties
Updated on Sep 27, 2016 08:29 PM IST
Foreign secretary S Jaishankar summoned Pakistan high commissioner Abdul Basit on Tuesday and gave him proof of cross-border origins of an attack on an Uri army camp that killed 18 soldiers, external affairs ministry spokesperson Vikas Swarup said.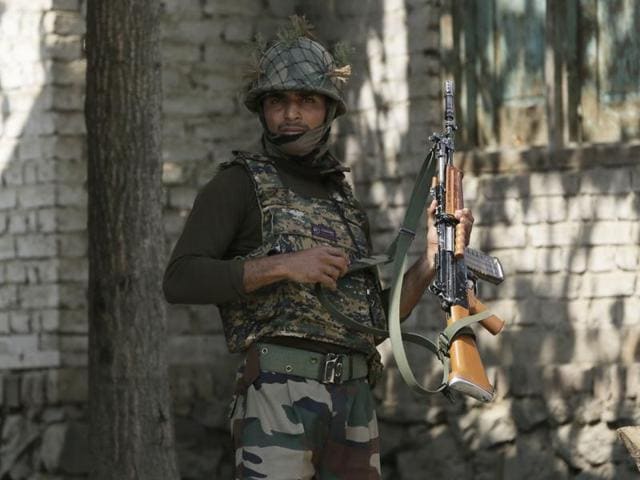 Hindustan Times |
, New Delhi
Jayanth Jacob and Suchetana Ray
India handed Pakistan on Tuesday what it said was proof that militants who attacked the Uri army base earlier this month came from its territory, as New Delhi appeared set to reconsider favourable trading terms for its neighbour.
In a demarche, foreign secretary S Jaishankar gave Pakistan high commissioner Abdul Basit the names and addresses of two "guides" from Muzaffarabad in Pakistan-occupied-Kashmir who helped four militants cross over and attack the Uri camp, killing 18 soldiers, on September 18.
The envoy, who was called in for the second time since the attack, was told that local villagers in Uri caught and handed over the two "guides" -- Faizal Hussain Awan, 20, and Yasin Khursheed, 19 – who had admitted to facilitating the crossing over of the attackers from Pakistan.
Foreign ministry spokesman Vikas Swarup said investigations had also revealed the identity of one of the militants killed in the attack as Hafiz Ahmed, also from Muzaffarabad.
"Details of handlers also obtained: Mohd Kabir Awan & Basharat. FS terms continuing CB (cross-border) terrorist attacks from Pak against India as unacceptable," Swarup said in a series of tweets.
The move came on a day Prime Minister Narendra Modi called a meeting of his foreign and commerce ministry officials to review the most-favoured nation (MFN) status it gave Pakistan in 1996. The meeting, to be held on Thursday, is part of retributive measures India is said to be considering to avenge the Uri attack, including reviewing a water-sharing treaty and scaling down aviation cooperation.
The attack has raised temperatures between the nuclear-armed neighbours that had been struggling to revive ties after a similar raid on an Indian air force facility in Punjab in January. New Delhi has blamed the Uri attack on Jaish-e-Mohammed terrorist group, which is based in Muzaffarabad, a known sanctuary for militant groups operating against India.
Pakistan promptly rejected the proof, saying India should allow an independent investigation into the attack, its media reported within an hour of Swarup's tweets. Its defence minister Khawaja Asif described the Uri attack as a "self-generated".
India had earlier said grenades, ammunition and other equipment with Pakistani markings had been found on the dead attackers.
Modi has already held a meeting to review the 56-year-old, World Bank-brokered Indus Waters Treaty that governs rivers flowing into Pakistan. Government sources said they could also look at reviewing aviation cooperation with Pakistan.
Revoking the MFN status is being considered because India is pushing the world to declare Pakistan a terrorist state. Pakistan backed down from granting India the MFN status in 2012.
The MFN status is granted by a trading partner to another country for equal treatment in terms of trading prices or tariffs, and market access without discrimination in imports and exports.
An industry body said on?Sunday the MFN status has not made much of a difference, as trade between the two countries remains "abysmally" low.
Of India's total merchandise trade of $641 billion in 2015-16, Pakistan accounted for a meagre $2.67 billion. India's exports to the neighbouring country stood at $2.17 billion, or 0.83%, of the total Indian outward shipments while imports were less than $500 million, or 0.13%, of the total inward shipments.
India exports meat, sugar, chemicals, cotton, artefacts, medicines and agri-products to Pakistan. Nuts, fruits, cement, leather products and onions come from Pakistan.
(With agencies from Islamabad)