Prescription medicines, antibiotics being sold over the counter in Delhi
Six pharmacists dispensed medicine without a prescription, five provided bills for schedule H medicines they sold illegally, but four refused because the medicines sought were addictive.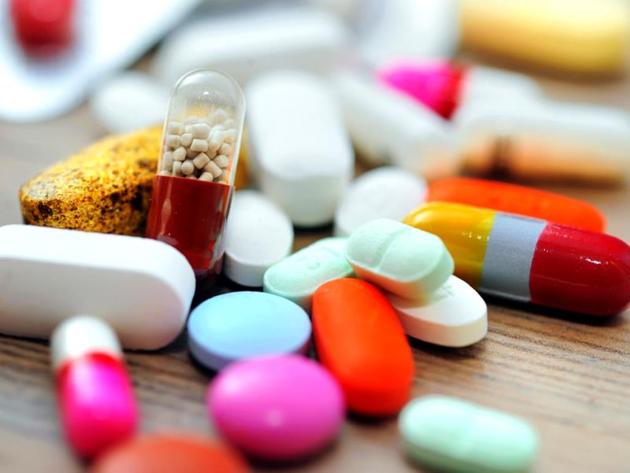 Updated on Apr 22, 2019 08:11 AM IST
Many pharmacies across Delhi are selling prescription medicines for heart diseases, depression, pain and antibiotics for infection without a prescription, showed a visit to 10 pharmacies outside major public hospitals in central and south Delhi.
Two online pharmacies refused to sell the same without prescription but arranged for a free consultation with a doctor, who sent the needed prescription.
Six pharmacists dispensed medicine without a prescription, five provided bills for schedule H medicines they sold illegally, but four refused because the medicines sought were addictive.
Under Schedule H1 of Drugs and Cosmetics Act (DCA), pharmacists have to maintain a record of all habit-forming medicine and potent third- and fourth-line antibiotics for at least three years.
"We all know it happens, it is a dangerous trend. The biggest problem of course is the misuse of antibiotics. People either take it for a long period, take it for ailments that do not require antibiotics, and take it on and off resulting in resistance. This is the reason managing infections is becoming such a challenge in tertiary care hospitals," said Dr Jugal Kishore, head of the department of community medicine at Safdarjung hospital.
Medicines on the Schedule H list can be sold only on prescriptions from a registered medical practitioner and the pharmacist dispensing the medicine must also note down the date of dispensation on the prescription to ensure that the prescription is not used again.
"I cannot comment on why they did not ask for the prescriptions, but medicines stores in Delhi maintain detailed records of how much medicine was bought and sold, to whom and on whose prescription. This is necessary and is checked regularly by the state drug controller during the inspections," said Sandeep Nangia, president, Retailers and Distributors Chemist Association (RDCA) in Delhi.
Of the five stores that provided an invoice, four entered the names of the nearest hospitals in the column where the prescriber should be mentioned, while the last left it blank.
"If medicines were sold without prescriptions, it is wrong, but practically all pharmacists dispense some medicines on humanitarian grounds for simple maladies, like a stomach ache or such. Also, in stores near hospitals, many prescriptions are made on small slips of paper meant for their internal (hospital) dispensary, but when medicines are not available there, private pharmacies use them to dispense the medicines," said Ajay Gupta, owner of a medicine store in Lodhi colony, and the founding member and advisor of RDCA.
The drug four pharmacies shied from dispensing were alprazolam (commonly sold as Xanax), which is a Schedule H1 drug. "Nobody will sell you this medicine without a prescription, we have to maintain records," said a pharmacist at Delhi Medicos near Lady Hardinge Medical College.
Schedule H1 mandates that pharmacies maintain a separate register with the patient's name, the name and address of the prescriber, the name of the drug, time of dispensation, and the quantity dispensed for three years. The register must be open to inspection.
"The problem with painkillers and some psychiatric medicines is that they might have been prescribed for a short course, but people continue taking it resulting in dependence on the drug. Excessive use of painkillers might also result in delayed diagnosis of cancers as pain is the first symptom," said Dr Kishore.
While online pharmacies refused to dispatch the medicines without a prescription being uploaded, they offered customers without a prescription a free on-call consultation with a doctor for a prescription.
The online drugstore, Pharmeasy, arranged a call with a doctor who asked why the medicines were needed and how long the patient had been taking them before disconnecting and okaying the prescription.
In September last year, chemists' associations across the country protested when the health ministry put out draft rules for regulating online pharmacies.
Close Story