Rajinikanth clarifies his 'spiritual politics' remark, says it's 'honest and secular'
Updated on Jan 02, 2018 10:19 PM IST
The Tamil superstar declined to comment on the name of his proposed party, saying he himself does not know.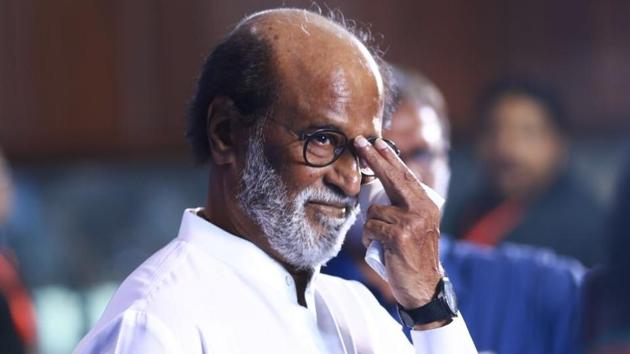 Two days after announcing his political entry, Tamil superstar Rajinikanth on Tuesday met journalists and sought to explain what he meant by the term 'spiritual politics' that he had used while floating the party.
"Honest and secular politics is spiritual politics," said Rajinikanth, reiterating his secular credentials that some critics were questioning amid speculations that he was ideologically closer to the Bharatiya Janata Party (BJP).
There were comments that his mention of spiritualism was nothing but rebranded Hindutva and that he had the support of the BJP.
The Tamil film actor thanked the media for flashing the message of his joining politics far and wide and hoped his endeavour to bring about a revolution of good, transparent governance would find enthusiastic participation.
On Monday, he launched his website and mobile application 'urging people to join him' in the fight against corruption. According to reports, a good number of people have registered themselves for becoming members of his website.
Rajinikanth, who had earlier announced that his party would contest all 234 seats in the next assembly elections, said many revolutions have started in Tamil Nadu, including Mahatma Gandhi's decision to wear only dhoti and a shawl at Madurai in 1921.
The actor declined to comment on the name of his proposed party, saying he himself does not know. The Tamil film icon, who was once a bus conductor, said he had worked as a proof reader too for two months in a monthly magazine.
Meanwhile, sidelined AIADMK leader TTV Dinakaran told reporters here that spirituality was an individual's choice and bringing that into politics would lead to wrong results.
(With agency inputs)
Personalise your news feed. Follow trending topics