Rajinikanth will change his stand on Cauvery if he comes to Karnataka: Kumaraswamy
Updated on May 20, 2018 08:10 PM IST
Actor Rajinikanth said on Sunday that the verdict of the Supreme Court on the Cauvery water dispute should be implemented in letter and spirit.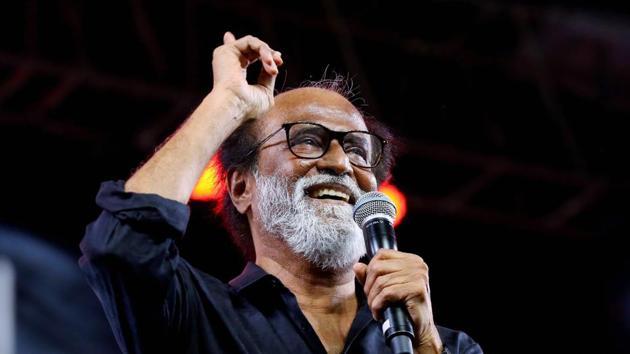 Joining issue with actor Rajinikanth over his comments on release of Cauvery water by Karnataka to Tamil Nadu, JD(S) leader HD Kumaraswamy on invited him to come to the state and see the situation for himself.
"If there is water in Karnataka, it is possible for us to give them water. I request Rajinikanth, please come and see the situation in our dams, what has happened to our farmers. After seeing that, if you (Rajinikanth) still want water, let's discuss," Kumaraswamy said.
He was responding to a question about the reported statement by the actor-politician in Chennai asking the new government in Karnataka to release to Tamil Nadu its share of Cauvery river water as mandated by the Supreme Court verdict.
"... on seeing the situation here, I think he (Rajinikanth) will change his stand," the JD(S) leader told reporters in Bengaluru.
Rajinikanth said on Sunday after a meeting
with the women's wing functionaries of Rajini Makkal Mandram (Rajini people's forum) that the verdict of the Supreme Court on the Cauvery issue should be implemented in letter and spirit.
Asked what he felt the Congress-JD(S) coalition should do on the river water issue as the alliance would assume power shortly, he said, "Whatever the Supreme Court has said must be implemented and it is their (Karnataka's) duty."
"It is my humble opinion that it will be good if the control over the dams (in Karnataka) is with the (proposed) Cauvery authority," he said.
Kumaraswamy is set to take over as the Karnataka chief minister on May 23.
As the leader of Congress-JD(S) joint legislature party, he was on Saturday invited by Governor Vajubhai Vala to form the government, following the fall of three-day-old BJP government with the resignation of BS Yeddyurappa as chief minister.
Personalise your news feed. Follow trending topics