Rajiv Jain to become IB chief, Anil Kumar Dhasmana will take charge of RAW
The government has appointed Rajiv Jain, a 1980-batch Jharkhand cadre Indian Police Service (IPS) officer, as the new Intelligence Bureau (IB) chief. Also, Anil Kumar Dhasmana, a 1981-batch IPS officer, will take charge as the new head of the external intelligence agency, the Research and Analysis Wing (R&AW).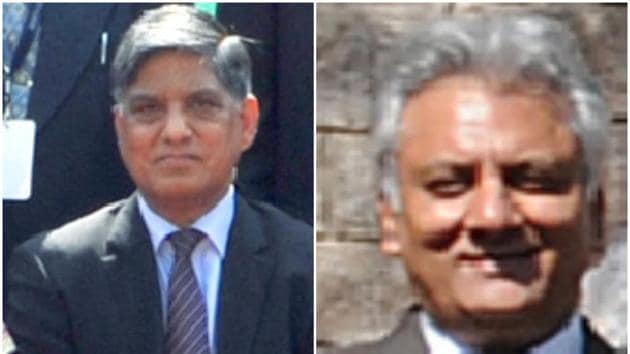 Updated on Dec 18, 2016 12:40 AM IST
The government elevated the deputies at the country's top spy agencies – the Intelligence Bureau (IB) and the Research and Analysis Wing (R&AW) – on Saturday.
As the new IB chief, Jharkhand-cadre IPS officer Rajiv Jain will sharpen focus on coordinating the government's financial surveillance programme after the demonetisation move. He is now the senior-most special director at the domestic intelligence agency.
Anil Kumar Dhasmana, who joined the R&AW in 1993 from his parent cadre Madhya Pradesh, has worked extensively with the external intelligence agency's Pakistan desk.
Jain and Dhasmana will have a fixed tenure of two years each.
Dhasmana, a 1981-batch IPS officer, was made the agency's pointsman by National Secuirty Adviser Ajit Doval for intra- committee meetings over the past several months. He is now deputy to Rajinder Khanna, the agency's chief, who retires on January 1. Current IB chief Dineshwar Sharma too retires the same day.
Jain, a 1980-batch officer, joined the IB in 1989 as assistant director and later became a "hardcore", a moniker used for officers permanently drafted into the agency.
Jain has handled assignments as chief of Subsidiary Intelligence Bureau (SIB) — the name given to units in state capitals. He headed the Ahmedabad SIB between 2005 and 2008, and later in Delhi from 2008 to 2012.
The Delhi SIB is considered one of the most crucial assignments and two officers, Syed Asif Ibrahim and Rajiv Mathur, who headed this unit, went on to become IB bosses.
Close Story