There's room for more rate cuts, says RBI's Governor Shaktikanta Das
Updated on Sep 20, 2019 01:05 AM IST
Governor Das maintained that despite rising external risks, the domestic economy is resilient as foreign debt is only 19.7% of the GDP.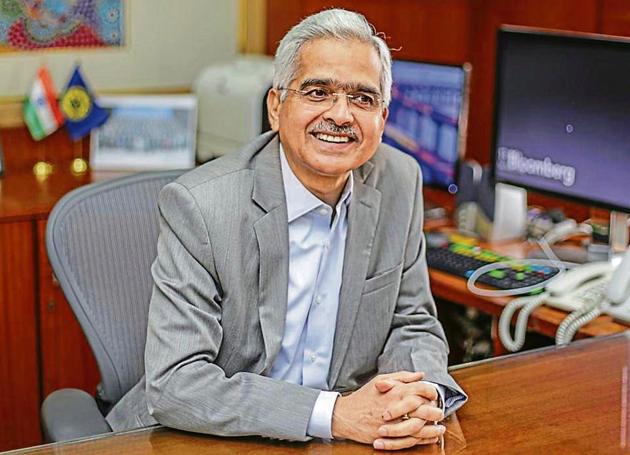 Mumbai |
Gopika Gopakumar
Reserve Bank of India (RBI) governor Shaktikanta Das said there is room for further interest rate cuts to bolster economic growth given that inflation continues to remain within the central bank's target.
Governor Das, speaking at the Bloomberg India Economic Forum in Mumbai on Thursday, added, however, that the government has limited space for any fiscal expansion.
"Today, when we see that the price stability is maintained and inflation is much below 4% and is expected to be so in the next 12 months horizon, there's a room for rate cut especially when growth has slowed down," he said.
"I think the government's fiscal space is itself very limited. The fiscal deficit is at 3.3%. There's a lot of discussion in media about borrowing by PSUs (public sector undertakings). Both put together there is already you know very little space so far as the fiscal is concerned."
Das's comment comes against the backdrop of slowing domestic growth and a deteriorating global environment.
The Reserve Bank of India (RBI) has projected gross domestic product (GDP) growth for the current fiscal at 6.9%—in the range of 5.8-6.6% for the first half of 2019-20 and 7.3-7.5% for the second half. This may be cut further during its October policy review, given the lower-than-expected 5% gross domestic product growth in the June quarter—the slowest in six years.
Das also said he expects the US Fed's latest rate cut to boost fund inflows into India through foreign portfolio investment as well as foreign direct investment. The Fed lowered the policy interest rate by 25 basis points to a target range of 1.75-2%.
The recent rise in crude prices, Das said, will not have a significant impact on inflation. In August, the monetary policy committee projected consumer price index (CPI) inflation at 3.1% for the second quarter of the current financial year and 3.5-3.7% for the second half of the year.
The panel also said that inflation is currently projected to remain within the target over a 12-month horizon.
Das also said that managing the external sector assumes critical significance in the backdrop of a challenging global environment and that the central bank is keeping a close watch on any external vulnerability.
"In this milieu, prudent external sector management with a close and continuous vigil on areas of external vulnerability assumes critical importance and will continue to receive RBI's close attention," Das said.
The governor said the outlook for India's external sector is one of cautious optimism, albeit with some downside risks accentuated at this juncture.
A deepening of the global slowdown and escalation of trade and geopolitical tensions are among the challenges faced by India.
Volatile international crude prices also continue to pose potential risks to the viability of the current account balance through trade and remittances channels, he said.
That said, India's current account deficit remains at a comfortable 1.4% of gross domestic product and foreign exchange reserves at $429 billion provide sufficient cover for close to 10 months of imports.
Personalise your news feed. Follow trending topics