Rights activist Khurram Parvez's arrest opens up can of worms
Sep 24, 2016 06:36 PM IST
Khurram Parvez has been the most prominent face of human rights movement in Kashmir in recent times and his arrest under the controversial Public Safety Act (PSA) has attracted condemnation and raised questions on the state's procedures to tackle unrests.
Khurram Parvez has been the most prominent face of human rights movement in Kashmir in recent times and his arrest under the controversial Public Safety Act (PSA) has attracted condemnation and raised questions on the state's procedures to tackle unrests.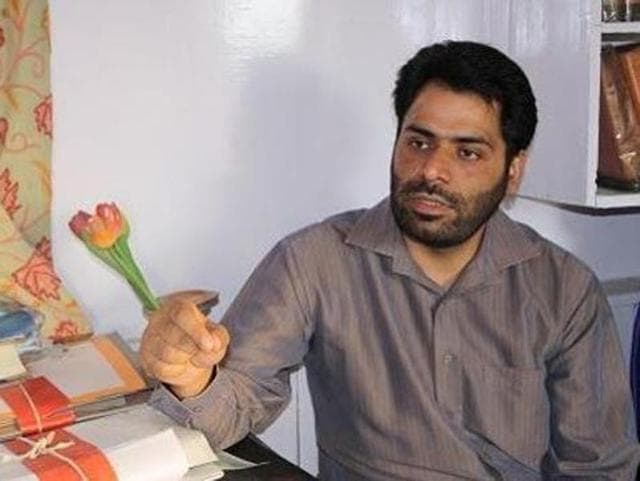 He was picked up by the police on September 15 in Srinagar a day after he was stopped from travelling to Geneva to participate in a UN Human Rights Council session. The condemnation of his arrest hasn't only been domestic. The New York Times in its Friday editorial wrote that Parvez should be "released and allowed to travel".
Parvez and his organisation the Jammu Kashmir Coalition of Civil Society (JKCCS), has played a key role in documenting and reporting the violations of human rights in troubled Kashmir. During the current unrest, Parvez constantly criticised the killings and blindings of civilians and raised his voice about several allegations of rights violations by security forces.
While some fear that his arrest is to scare the civil society and clamp down the human rights movement in the Valley, others say that it has focussed international spotlight on stealthy arrests, alleged illegal detentions and use of the PSA in the Valley.
Amnesty International's executive director, Aakar Patel told HT, "Our primary concern is that the state acts per law. It is not acting in the way that it should. In the absence of valid charges it ought not to pick up people randomly and charge them under an Act that we see as being draconian."
Leading intellectuals and scholars – including Noam Chomsky and Arundhati Roy – and top international rights groups have already appealed for Parvez's immediate release
Parvez's lawyers received an official copy of the PSA order and related documents on Friday afternoon.
In the dossier against him, SSP Srinagar has described him as an "anti-social element known for his anti-national activities" and that he has "achieved a prominent position in separatist camps under the hidden cover of being a human rights activist".
Four FIRs – three in Ram Munshi Bagh and one in Zadibal police station – have been cited against him and the charges are similar to the ones pressed against stone-pelters: Rioting, unlawful assembly, endangering life, and others.
Kashmir's civil society has raised several questions on the charges.
Firstly, his lawyers have questioned as to why he "never received any intimation prior to this of pending complaints or investigations" at any police station or "has he signed or executed any personal bond or surety in regard to any of these cases".
Secondly, they ask when four FIRs are mentioned why the copies of only one have been provided to the family.
Thirdly, they claim Parvez was not produced before the deputy commissioner (nor were the grounds read out to him) "as required under law before issuing warrant".
Repeated phone calls and text messages to divisional commissioner, Kashmir Baseer Ahmed Khan and deputy commissioner Srinagar Farooq Lone went unanswered. Minister of state for law, Ajay Nanda, said he was hopeful that all mandatory protocol was followed in Parvez's arrest and in case it was not, the person responsible would be held accountable.
But lawyers of those arrested in Kashmir for being "stone-pelters" in the current unrest point out that these are routine practices followed by the police against a person whom they want to detain for long or charge under the PSA -- but it hit the headlines now only because a high profile activist was detained.
The Jammu Kashmir PSA, 1978 allows the state to detain a person without trial for at least six months. Police sources say over 300 people have been booked under the PSA in the current unrest.
Advocate Aijaz Ahmad Dar points that police often name an accused in multiple FIRs filed under different police stations, although the accused, in this case Parvez, had never been intimidated about the charges earlier.
"If you go by rule of law, then if the state is aggrieved of a bail order, they should challenge 'the bail'. But what they do is they re-arrest the person in some different case. It doesn't happen in rest of India. A unique practice is going on here," said Bashir Sidiq, senior advocate and general secretary Jammu and Kashmir high court bar association.
SP Vaid, DGP, coordination and law and order, termed the allegation that police uses "multiple FIRs on one person" as "false". He explained: "FIR is based on one incident. For one incident, you can't file different FIRs."
Political scientist Professor Noor Ahmad Baba points out that in numerous cases involving political prisoners in Kashmir," the rule of law has not been followed" and that, he adds "leads to a loss of people's faith in the state".
Firebrand separatist leader Masarat Alam, who was put behind bars in late 2010 following his role in the agitation, continues to in prison after being re-arrested on separate charges although the high court had thrice quashed the PSA charges against him and ordered his release.