A video call from wife cost ND Tiwari's son Rohit Shekhar his life, say cops
A video call had triggered the quarrel and a taunt about a shared glass of alcohol with another woman (name withheld) had led to the murder, police said.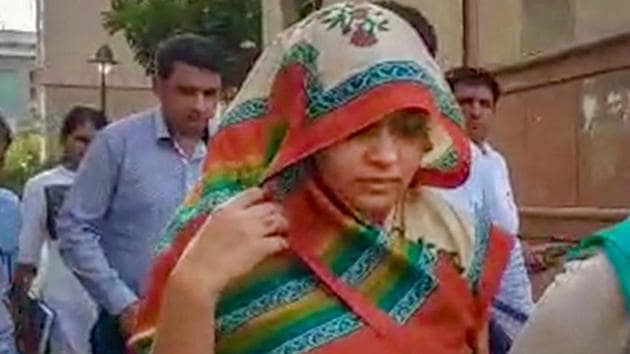 Updated on Apr 25, 2019 01:15 PM IST
Shiv Sunny and Karn Pratap Singh
It took barely two minutes for a quarrel between an estranged husband and wife to turn into a murder on the morning of April 16. For Delhi Police, it took over a week to establish that the wife was the alleged killer.
A video call had triggered the quarrel and a taunt about a shared glass of alcohol with another woman(name withheld) had led to the murder, police said.
The events leading to the murder of 40-year-old Rohit Shekhar Tiwari, son of former UP chief minister ND Tiwari, began around 5.30pm on April 15, while he was returning to Delhi from Kathgodam in Uttarakhand, where he had gone to cast his vote.
Travelling in three cars, Shekhar was accompanied by his mother Ujjwala Tiwari, his distant sister-in-law, her husband and a posse of employees. Police said Shekhar and his distant sister-in-law occupied the rear seat of one car and they were being served alcohol by an employee, identified as Golu.
"Shekhar and the other woman (distant sister-in-law) had finished an entire bottle of liquor during the journey," said Rajiv Ranjan, additional commissioner of police (crime branch), while clarifying that the duo was not in a relationship.
But Shekhar's 35-year-old wife, Apoorva Shukla Tiwari, hated her sister-in-law. "Apoorva saw the woman as the reason for her impending divorce. She disapproved of the woman's proximity to her husband," said Ranjan.
At 5.30pm, Apoorva made a video call to Shekhar to ask about dinner. Shekhar allegedly tried to hide the woman during the video call, but she had got enough hints. "The sound of bangles and the glimpse of a woman's clothes had caught Apoorva's attention," said an investigator.
When the group reached Shekhar's Defence Colony bungalow around 10pm, the woman had also walked in with him. But Apoorva chose not to rake up this issue, police said.
Since Shekhar was "heavily drunk", Apoorva served him dinner. The couple then retired to their bedrooms on the first floor. Half an hour later, Shekhar's mother walked into the house and called the couple for a chat. Soon, Shekhar complained of uneasiness and retired to his room later, an officer said.
Apoorva watched television until 12.45am before she decided to visit her husband's bedroom and confront him about the woman in the car, said the officer.
"When Apoorva began quarrelling with Shekhar, he told her that he and the other woman had been drinking from the same glass in the car. That enraged Apoorva and she pounced on him, strangled his neck and then smothered him to prevent him from screaming. She then used her bare hands to kill him," said the investigator.
Rajiv Ranjan said Shekhar was too drunk to put up a fight and his bypass heart surgery, less than a year ago, had left him physically weak. "No one in the house got to know of the crime".
Another officer said that Apoorva didn't know how to react after the murder and spent the next hour pacing around in Shekhar's bedroom. "She left for her own bedroom around 2am, but couldn't sleep," said the officer. At 9am, Golu peeped inside Shekhar's room to find him sleeping and decided not to disturb him as he knew of his insomnia and his habit of sleeping till late.
"In the meantime, Shekhar's mother Ujjwala Tiwari, who lives at her Tilak Lane home, tried contacting her son. But Apoorva kept telling her not to disturb his sleep," said the officer.
Around 3.30pm, Apoorva finally sent Golu to wake Shekhar up. "But Golu found Shekhar to be unresponsive and bleeding from his nose. When he shook him a little, Shekhar started bleeding from his mouth. Golu raised the alarm after which an ambulance was called," said the officer. Shekhar was later declared brought dead at Max Super Speciality hospital.
The police sent the body for autopsy and recorded the statements of Shekhar's wife and mother. The body was cremated, but the crime branch said that the room was sealed soon after.
Once the autopsy report pointed to murder, the police probed the role of all occupants of the house, but focused on three persons mainly – Apoorva, Golu and driver Akhilesh. A CCTV camera installed on the ground floor confirmed that only these three had access to Shekhar that night, said the police.
"Golu and Akhilesh were totally dependent on Shekhar for their livelihood. But there were discrepancies in Apoorva's statements," said the officer.
Apoorva finally ran out of stories and confessed.
Close Story
Personalise your news feed. Follow trending topics