SC to hear petition on starvation deaths due to non-linkage of Aadhaar with ration cards
The mother and sister of an 11-year-old are seeking criminal prosecution of officials for wrong doing and gross negligence in failing to prevent the starvation death of the child in Jharkhand last year.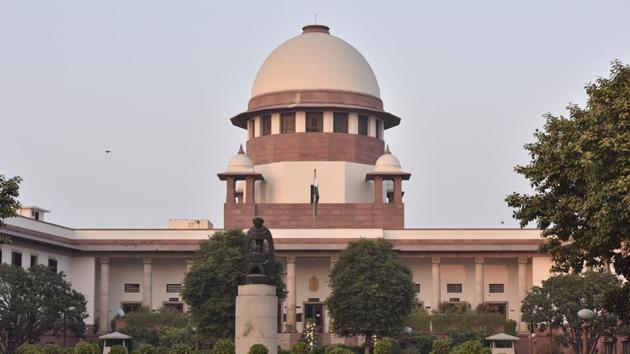 Updated on Mar 26, 2018 08:44 PM IST
Hindustan Times, New Delhi |
HT Correspondent
The Supreme Court agreed on Monday to hear a petition drawing its attention to starvation deaths that took place in Jharkhand allegedly due to cancellation of ration cards because they were not linked to Aadhaar number.
A bench led by Chief Justice Dipak Misra did not issue a formal notice to the government but asked the petitioner's counsel, senior advocate Colin Gonsalves, to provide a copy of the petition to the Centre's advocate. Gonsalves said the families should be compensated for the loss caused to them. The bench assured the lawyer that the matter would be heard after two weeks.
The mother and sister of 11-year-old Santoshi have moved SC along with a social activist to highlight the plight of "poor Dalit families" in Jharkhand who have been denied foodgrains under the public distribution scheme (PDS) due to non-linkage of Aadhaar and ration cards.
They are seeking criminal prosecution and departmental proceedings against the officials found guilty of wrong doing and gross negligence in failing to prevent the starvation death. Denial of foodgrains under the PDS is a violation of the top court's 2002 judgement.
Read | Girl dies of 'starvation' after ration card caught in tech glitch over Aadhaar
The petitioners said in their case they had both the documents but linkage was not done. After their ration card was cancelled the family had promptly applied for a new one that was linked with Aadhaar but did not receive it. The family had stopped getting rations from March 2017 and the girl died of starvation in September.
The Jharkahnd government denies allegations of starvation deaths and attributes them to "illnesses".
Similar deaths have taken place in Karnataka and Uttar Pradesh, the petitioner submitted. Gonsalves made it clear that his clients were not challenging the constitutional validity of the 12-digit unique biometric number scheme, which is pending before a five-judge bench.
Apart from linkage between the Aadhaar card and the ration card the other two major reasons for cancellation of the later in rural areas have been "seeding" where there is a mismatch between the name on the Aadhaar card and the 12 digit identification number and biometric mismatch where the fingerprint or the iris of the eye does not match with the name of the person.
Close Story