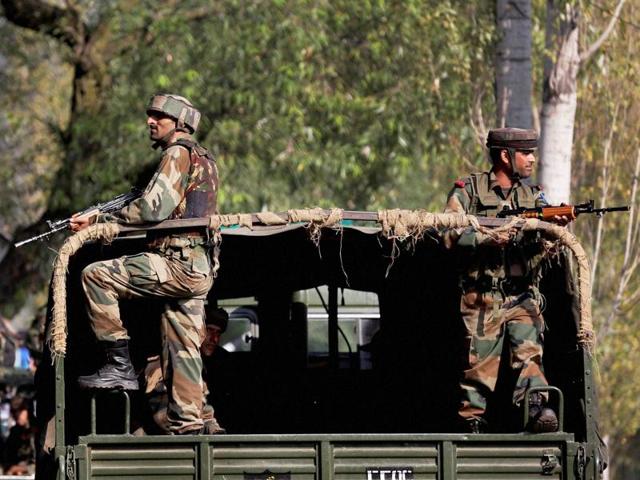 Security agencies suspect Lashkar-e-Taiba's involvement in Uri attack
Radio sets used by the militants in Sunday's attack on the army base in Uri indicate the possibility of involvement of Pakistan-based terrorist outfit Lashkar-e-Taiba (LeT), sources in security agencies said
UPDATED ON SEP 21, 2016 12:05 PM IST
Radio sets used by the militants in Sunday's attack on the army base in Uri indicate the possibility of involvement of Pakistan-based terrorist outfit Lashkar-e-Taiba (LeT), sources in security agencies said.
The army had earlier said that the attackers were affiliated to Jaish-e-Mohammad (JeM), another Pak-based terror outfit.
Security agencies' suspicion about the LeT's involvement is based on the seizures from the slain militants. Two Garmin Global Positioning System (GPS) devices and two ICOM radio sets (made in Japan) used by the Uri attackers for mapping the route and communicating with one another are similar to the ones recovered from Bahadur Ali, an LeT operative arrested at Kupwara in the Valley on July 25. The security forces had seized six Japan-made ICOM radio sets and two GPS devices from Ali.
"We are not rushing to any conclusion. It could be that both JeM and LeT got the devices from the same source, Pakistani spy agency ISI. After a thorough investigation of the attack, the National Investigation Agency will draw any conclusion of the group behind the attack," said the source.
Even the code sheet, used to decipher communications among the handlers, looks similar to the ones used by Lashkar operatives earlier.
The NIA, which is probing Uri attack and Bahadur Ali cases, will not base its probe on any preliminary conclusion or impressions gathered by the army, said the source.
The NIA on Tuesday formally registered a case to take over probe into the attack.
The agency now plans to seek help from National Technical Research Organisation (NTRO) and Garmin, the company that made the GPS devices used by Uri attackers, to retrieve the data from them. One set is intact but the second has been charred.
Close