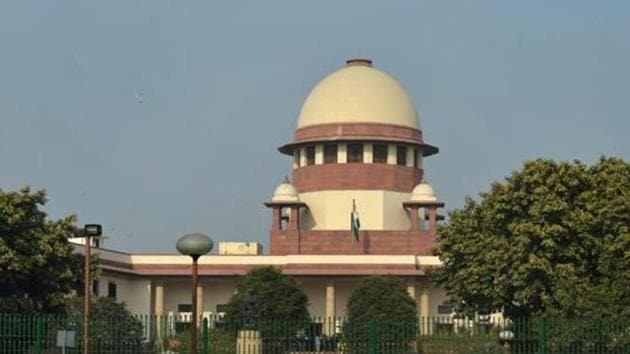 Supreme Court to hear Centre's review petition on SC/ST Act today
The government filed a review petition in the Supreme Court on Monday against the March 20 order that banned automatic arrests and registration of criminal cases under the SC/ST Act, 1989.
By HT Correspondent
UPDATED ON APR 03, 2018 02:17 PM IST
The Supreme Court on Tuesday agreed to hold an urgent hearing on the Centre's review petition asking to amend its March 20 judgment, which Dalits said diluted a law meant to safeguard them, as it sparked widespread protests resulting in the death of at least nine people on Monday.
The top court agreed to hear the Centre's petition in the case at 2pm Tuesday.
The government filed the petition on Monday against the top court's order that banned automatic arrests and registration of criminal cases under the Scheduled Castes and the Scheduled Tribes (Prevention of Atrocities) Act, 1989.
Attorney general KK Venugopal said that the top court's judgement led to law and order situation in the country and asked for an urgent hearing. Venugopal will seek the case to be referred to a larger bench.
However, senior advocate Amrendra Sharan, who is assisting the top court as amicus curiae, said a Supreme Court order cannot be stayed because of law and order problems and it is the responsibility of the government.
Clashes with the police, attacks on buses and government property, and blockades of trains and roads were reported across the country, including Delhi, Madhya Pradesh, Uttar Pradesh, Rajasthan, Punjab and Bihar.
The maximum deaths were reported in Madhya Pradesh, with the police saying three people were killed in Gwalior, two in Bhind and one in Morena.
The protests also claimed two lives in Uttar Pradesh -- one in Muzaffarnagar and another in Meerut. One person was killed in Rajasthan's Alwar as the police opened fire to disperse a mob.
Read| SC/ST act row: Rajnath, Yogi appeal for peace, Congress blames Centre for violence
Close