Supreme Court allows investigation of ED officer in charge of 2G spectrum case
Hindustan Times, New Delhi |
HT Correspondent
Jun 27, 2018 11:36 PM IST
The top court, in its order, also recorded government assurances with respect to the Aircel-Maxis case that it doesn't want to protect anyone guilty of wrongdoing in the case, howsoever high
The Supreme Court on Wednesday allowed the government to inquire into allegations of possession of disproportionate assets against senior Enforcement Directorate officer Rajeshwar Singh who is in charge of the investigation into alleged irregularities in the 2008 allocation of 2G spectrum and the Aircel-Maxis case.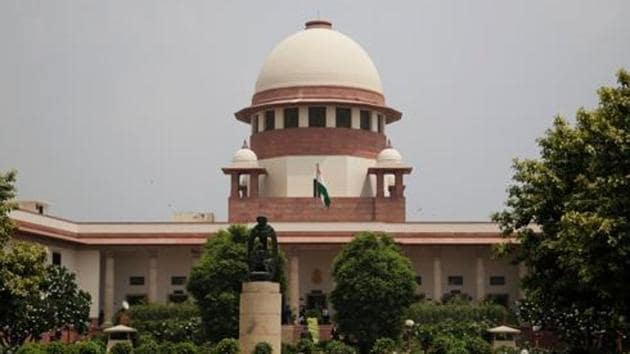 "No officer probing the sensitive 2G cases should be under a cloud," the Supreme Court said.
A vacation bench of justices Arun Mishra and Sanjay Kishan Kaul said the government is free to look into material against the officer despite a previous Supreme Court order giving him blanket protection against any probe or inquiry.
This bench said its "earlier interim orders" that protected Rajeshwar Singh "stand modified" in light of a report submitted by the central government into allegations against the officer. The court also said "it will be the call of the government whether the officer will have any role to play in further probe in Aircel-Maxis case."
The court also remarked that the report submitted to the court was "very sensitive and is signed by the cabinet secretary.
The report involves national security issues and we feel it should be looked into and the things before us are startling".
The report, in a sealed envelope, relating to allegations against the ED officer was given to the Supreme Court by additional solicitor general Bikramjit Banerjee. Hindustan Times is not aware of its contents.
The court, in its order, also recorded government assurances with respect to the Airce-Maxis case that it doesn't want to protect anyone guilty of wrongdoing in the case, howsoever high, and that it would take the investigation in the case to its logical conclusion.
ED is probing former finance minister P Chidambaram and his son Karti Chidambaram for clearance given by the Foreign Investment Promotion Board (FIPB) to Global Communication Holding Services Ltd in 2006 for an investment in Aircel.
Wednesday's order by the Supreme Court comes in response to a public interest litigation (PIL) filed by a petitioner, Rajneesh Kapur, alleging that Rajeshwar Singh had amassed disproportionate assets beyond his known sources of income. Rajeshwar Singh has also filed a separate petition against Kapur and has claimed that attempts have been made to scuttle the ongoing probe in the Aircel-Maxis case.
Earlier, during a hearing in the case, Bharatiya Janata Party (BJP) MP Subramanian Swamy came to the aid of the officer and told the court that the finance secretary was opposed to Rajeshwar Singh after the surfacing of the case involving Nirav Modi, the jeweller accused in an alleged Rs14,000 crore fraud at Punjab National Bank, and that the officer was being targeted.
All the petitions were disposed of by the Supreme court on Wednesday; the court clarified that the modification order was based on the report presented by the government on Rajeshwar Singh.