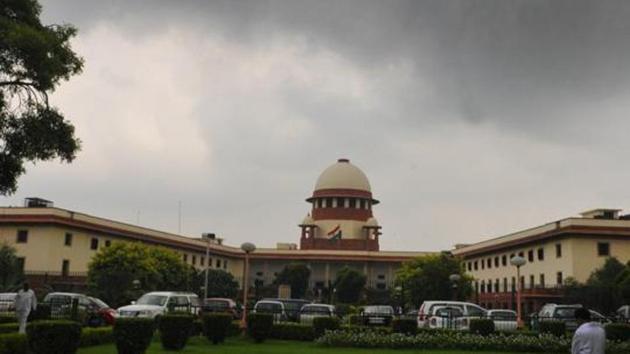 Supreme Court to hear plea on allocation of sensitive cases
Asking Attorney General KK Venugopal to assist the court in hearing of the matter, a bench of Justice AK Sikri and Justice Ashok Bhushan asked: "CJI is the master of roster, should we interpret it to mean collegium... would it be feasible?"
UPDATED ON APR 13, 2018 11:26 PM IST
The Supreme Court agreed on Friday to examine former law minister Shanti Bhushan's petition to evolve a new procedure to allocate "sensitive cases" for hearing by the Chief Justice of India (CJI) while exercising his discretionary power as a master of the roster.
A bench of Justices AK Sikri and Ashok Bhushan asked Attorney General KK Venugopal and Additional solicitor general Tushar Mehta to assist with the PIL which argues that the CJI cannot exercise his power of allocation "arbitrarily".
"What you are aggrieved by is the manner in which the power is being exercised. For this we do not think a collegium of five judges is the solution. Yes, there can be another mechanism. If you have any other suggestion, do let us know," it told senior advocates Dushyant Dave and Kapil Sibal, who appeared for Bhushan. The court fixed April 27 as the next date of hearing.
Bhushan wants the CJI to be interpreted as the entire collegium comprising top five judges, as is done in appointment of SC judges and transfer of HC judges.
According to Bhushan, the power to allocate sensitive cases should not remain only with the CJI. Dave said there are 14 instances when the CJI's discretionary power has been exercised arbitrarily, citing the matter of appointment of CBI special director RK Asthana.
"Such matters should be placed before the collegium," he said. The bench said the suggestion wasn't feasible. "This would mean the five judges would have to stay back after completing judicial work to mark cases."
Close