Govt cannot shift CBI chief without nod of appointment panel: Alok Verma to Supreme Court
Updated on Nov 29, 2018 01:53 PM IST
The Supreme Court was hearing petitions challenging the government order to divest CBI chief of all administrative powers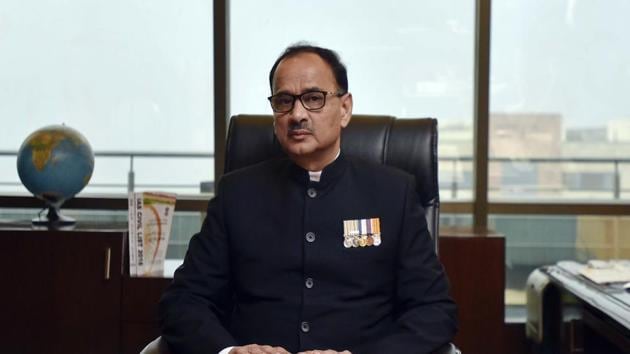 Hindustan Times, New Delhi |
Ashok Bagriya
Government could not have transferred CBI director Alok Verma without getting approval of the high-powered panel that had cleared his appointment, ousted CBI director Alok Verma's lawyer Fali Nariman told the Supreme Court on Thursday.
"How could the government divest Alok Verma of his powers without convening the committee's meeting? If this is allowed, what happens to the autonomy and independence of CBI," Nariman told the bench headed by Chief Justice of India Ranjan Gogoi.
Justice KM Joseph, who is also on the bench hearing the case asked, "Suppose a CBI chief is caught red handed accepting bribe, should the Committee be approached for taking action against him?"
To this Nariman replied, "Even in that situation the committee has to be taken into confidence and only court can decide on the fate of the director."
The top court is hearing two petitions – one by Alok Verma and the second by a non-profit organization Common Cause -- on whether the move to strip the CBI director of his responsibilities was legal.
The controversy stems from a feud between director Verma and special director Rakesh Asthana, the agency's two top officers who have accused each other of corruption.
The government asked M Nageswar Rao, a 1986-batch Orissa cadre officer and the senior-most joint director of the Central Bureau of Investigation, to look after the duties and functions of the CBI director.
Verma, in his petition , has challenged the grounds on which he was sidelined and said the move was "patently illegal" and an attempt to undermine the federal agency's independence.
The petition by Common Cause, filed by advocate Prasanth Bhushan, said the CVC's October 23 recommendation by which Department of Personnel and Training (DoPT) divested Verma of his powers were for "malafide reasons" and should be quashed. The "chain of events shows that Verma is being victimised for taking action against Asthana, a Gujarat cadre officer, and also for entertaining complaint against the top functionaries of the present government," stated the petition.
Personalise your news feed. Follow trending topics