The making of Mohammad Shahabuddin, a mix of crime, manipulation & politics
Sep 10, 2016 12:28 PM IST
He was first charged by the police in 1986 and allegedly began a criminal career when he was a college student.
Mohammad Shahabuddin, the former Lok Sabha MP who was released from prison on bail after 11 years, was first charged by the police in 1986 and allegedly began a criminal career when he was a college student.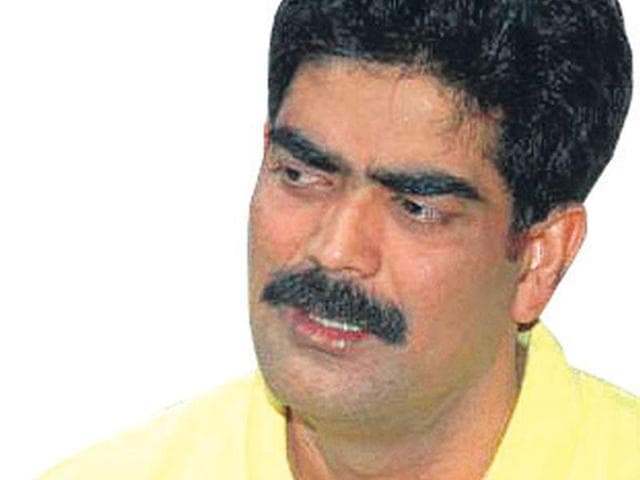 Shahabuddin soon used his criminal antecedent as a short-cut to politics. He was elected as an MLA in 1990 on a ticket he got from Janata Dal leader Lalu Prasad. Five years later, he again became a legislator.
From 1996, he went on to become a parliamentarian four times. His 2004 Lok Sabha contest was from jail.
In May 2007, Shahabuddin was convicted of kidnapping a far-Left activist Chhote Lal Gupta, who was missing for nine years then. The life imprisonment for "abducting with an intent to murder" jeopardised the RJD leader's political career, as law barred people sentenced to two years in jail from contesting polls.
RJD's Shahabuddin walks out on bail after a decade behind bars
In all, Shahabuddin faces around 40 criminal cases, including those of abduction and murder. For 11 years till Saturday, he remained imprisoned, having been shifted three times jails in Bhagalpur and Gaya. The release on bail follows a court order.
According to sources, judgment has come in 12 cases involving Shahabuddin. He was acquitted in four, while he has nearly completed his sentence in eight other cases. Shahabuddin has been convicted in 10 other cases, while in some cases the trial is yet to complete.
It was this Wednesday the Patna High Court granted him bail in a case involving the murder of a witness in the killing of Girish and Satish Raj by drenching the Siwan brothers in acid and shooting them.
Read | 1,300 SUVs reach Bhagalpur ahead of Shahabuddin's release
Nine years ago, Shahabuddin was convicted in May 8, 2007 by a special court that gave him lifer for the abduction of CPI(ML) worker Chhote Lal Gupta in February 1999. Gupta was never seen thereafter and was widely presumed to have been killed.
In his heyday, Shahabuddin fought elections with practically no opposition. The locals lowered their voice when they talked about their 'Sahab', while the doctors in the area cut down consultation fee to Rs 50 at his tacit messages.
On August 30, 2007, Shahabuddin was found guilty of attacking Siwan SP Sanjiv Kumar Singhal. He faces a term of 10 years in the case.
Shahabuddin continued to wield clout—from behind bars. In 2014, RJD president Lalu Prasad gave ticket to his wife Heena Shahab from Siwan for a second time even though she had badly lost the 2009 polls. She was later speculated to be nominated to the state legislative council.
Shahabuddin was born on May 10, 1967, and has an MA and PhD, though his doctorate degree from the BRA Bihar University landed him in controversy.
On Saturday, Shahabuddin's released from jail, sparked off a political debate. The main Opposition says it has much about to do with the RJD coming to power in the state nine months ago.
"The state government worked systematically in paving the way for Shahabuddin's release," says senior BJP leader Sushil Kumar Modi, a former CM. "Isn't it surprising he is part of the RJD's top policy-making body even though he was in jail all these years?"
"The HC had, way back in February 2016, directed the state government to complete trial in the acid bath case. It never took off in an effort to facilitate his release," he said. "Will Shahabuddin now share the dais with (chief minister) Nitish Kumar?"
Modi wondered why the state government did not hire a senior lawyer, as it did in case of prohibition case, to allow law to take its own course in Shahabudin's case.
Shahabuddin downplayed the attack saying he did not take Modi seriously.