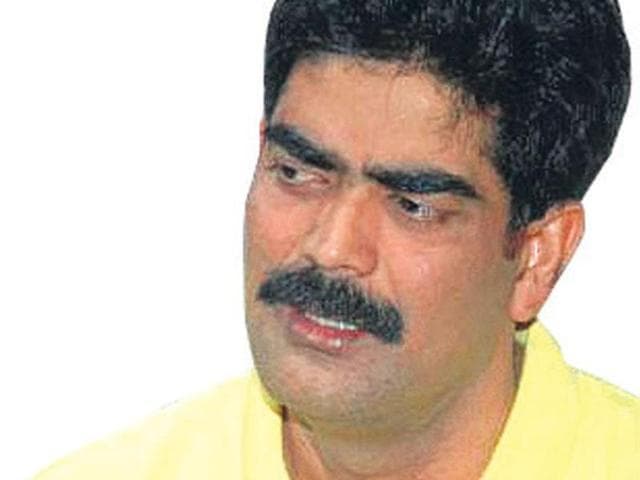 1,300 SUVs reach Bhagalpur ahead of Shahabuddin's release
Four-time Rashtriya Janata Dal parliamentarian Md Shahabuddin is likely to walk out of jail on Saturday to a hero's welcome by thousands of supporters after 11 years behind bars.
Hindustan Times | By Vijay Swaroop and Avinash Kumar
, Siwan/patna
PUBLISHED ON SEP 09, 2016 11:39 PM IST
Four-time Rashtriya Janata Dal parliamentarian Md Shahabuddin is likely to walk out of jail on Saturday to a hero's welcome by thousands of supporters after 11 years behind bars.
The Siwan strongman is facing around 35 cases – including those of murder – but has been granted bail on most charges for want of evidence.
He was convicted in seven cases but for his legions of supporters, the bails granted to him are no less than acquittals.
His release is set to be a show of strength of the RJD. All hotels and circuit houses are booked in advance, in both Bhagalpur – where he is in jail currently -- and his native place, Siwan, as supporters throng the region.
"Let's see how many of the top RJD leaders and ministers reach here. Nobody would like to miss this opportunity," said a local Siwan leader.
It was raining sweets and crackers in Pratappur and Siwan on Friday, a day after the release order was issued by a Siwan court. The former MP's supporters burst crackers and distributed sweets all long the day to welcome 'Saheb', as Shahabuddin is known locally.
"It is a matter of pleasure for all of us. He is our party leader. There is immense enthusiasm and happiness among his supporters in Siwan," said minority welfare minister Abdul Ghafoor, whose picture with Shahabuddin inside Siwan jail had led to furore in Bihar assembly, early this year.
But not everyone is happy. Many complainants and witnesses in cases against Shahabuddin have already sought police security. Since 1990, the district has seen blood on the streets because of a brutal battle for supremacy between Shahabuddin and the Communist Party of India (Marxist-Leninist) Liberation.
Fear has once again gripped local people, who were used to living in fear, but experienced peace over the past decade. Most residents in Siwan and Bhagalpur preferred to remain silent. "Who wants to invite trouble? He is being released by the court. What do we say," said a lawyer, preferring anonymity.
In Bhagalpur, a huge number of vehicles carrying RJD workers and supporters have started to throw traffic out of gear.
"Suddenly, there are Scorpios, Pajeros, Fortuners zipping all around," said an RJD leader.
For the police, the challenge to maintain law and order is reminiscent of the chaos triggered by Shahabuddin's arrest in 2005 from Delhi. This time, it is the crowd management that is creating a big problem.
"We have to make sure that things don't go out of hand, as we cannot estimate the number of people who would be there. There will be fleet of vehicles following Shahabuddin to his native place Pratapur in Siwan. Traffic control will be a big ask, as we are getting reports that 1,300 SUVs have already reached Bhagalpur," said a police officer.
In Siwan security arrangements have been bolstered.
"We are keeping close watch and patrolling has been intensified, as miscreants may also try to create mischeif and disturb peace in such situation. There will be force at all intersections and roads," said Siwan superintendent of police Saurav Kumar Shah.
The Patna high court had on Wednesday granted bail to former MP in the 2014 Rajiv Roshan murder case in which Shahabuddin was named as a conspirator.
Rajiv Roshan was killed in 2014, a few days before he was set to depose in court in a case involving the murder of his brothers, Satish and Girish. The duo was killed in an acid attack in 2004, to which Rajiv Roshan was a witness.
"His return has brought happiness to family. We will re-unite all the old people and re-activate the RJD in Siwan," said Ijajul Haq, brother-in-law of Shahabuddin.
Shahabuddin was shifted to Bhagalpur central jail on May 19 this year following allegations that his presence could interfere with investigations into the murder of Hindustan's Siwan' journalist Rajdev Ranjan, in which one of his close aides, Laddan Mian, has been named.
Close