Three injured, police booth vandalised in Shillong stir
Updated on Nov 25, 2022 05:04 AM IST
A protest-cum-candlelight vigil organised in Shillong on Thursday evening over the November 22 firing incident on Meghalaya's border with Assam turned into a violent clash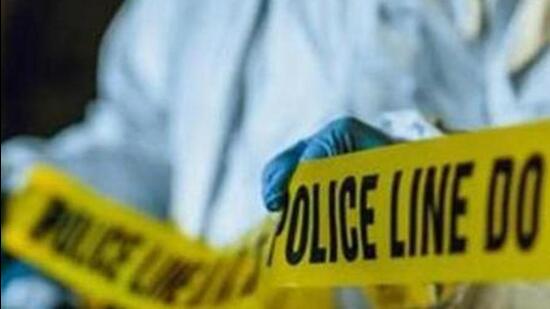 A protest-cum-candlelight vigil organised in Shillong on Thursday evening over the November 22 firing incident on Meghalaya's border with Assam turned into a violent clash in which three people were injured and police property damaged, a senior police officer said.
Earlier in the day, the Meghalaya government extended the ban on mobile internet services in seven districts of the state by another 48 hours, starting 10:30 am on Thursday.
Tuesday's firing incident claimed the lives of 6 people, including a forest guard in Assam.
A protest-cum-vigil was organised by the Khasi Students' Union (KSU), Federation of Khasi Jaintia and Garo People (FKJGP), Hynniewtrep National Youth Front (HNYF), Ri Bhoi Youth Federation (RBYF) and Jaintia Students' Union (JSU) on Thursday at the Kiang Nangbah Memorial in Shillong.
According to Superintendent of Police (Shillong City) Vivek Syiem, the protest turned violent around 6pm.
Irate protesters moved out of the hall, forcing the Civil Hospital, a premier government health facility, to shut its main gates and divert patients to another facility 5km away.
Some miscreants even snatched a fibre glass shield from a woman constable on duty causing her and fellow police personnel to take shelter in a nearby military officers holiday home, said the SP.
"We fired a few shells of tear gas to deter the protesters from causing any harm to civilians since vehicles were still plying as the traffic was being diverted towards Pinemount side," he added.
He further said that protesters vandalised a police booth and tried to set a police bus on fire. Though the vehicle did not catch fire, its window panes were damaged, Syiem said.
According to the SP, three people were injured during the violence at the civil hospital junction.
The police have registered an FIR in connection with the violence for damage to public property and causing injury.
Personalise your news feed. Follow trending topics