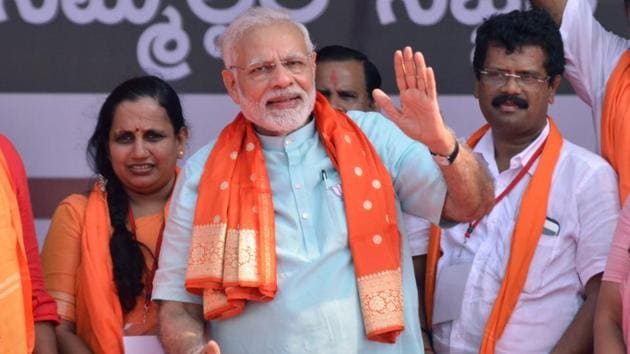 To let Pakistan earn global legitimacy or isolate it: India's SAARC dilemma
Indian officials argue that at a time their diplomatic efforts are focused on isolating Pakistan internationally on the question of its support to terror, it would be counter-productive to let Islamabad earn international legitimacy by hosting SAARC.
PUBLISHED ON MAY 03, 2018 09:54 AM IST
At the end of April, India reiterated that it did not believe that the atmosphere was "conducive" to hold the South Asian Association for Regional Cooperation (SAARC) summit. The issue of cross-border terrorism from Pakistan persisted, and till this was resolved, Indian officials argued, participating in the summit, to be held in Pakistan, was not possible. The Indian policy stand has once again stirred up a debate on both the utility and relevance of SAARC and New Delhi's approach to it.
Issue
SAARC has had a long and complex history, laced with more failures than successes. When it was first set up in 1985, India was sceptical and saw it a platform where the smaller neighbours could potentially gang up against India. But sometime in the early 2000s, there was a shift in the Indian attitude towards the region.
As its global ambitions grew, India recognised that a peaceful periphery and greater regional economic integration were essential. SAARC could be an instrument to achieve these goals, it felt. And New Delhi thus invested more political attention and energy, along with making unilateral commitments.
But bilateral disputes — particularly between India and Pakistan — have always struck and impeded the growth of the organisation. Given that SAARC operates on the principle of unanimity, even if one member decides that they would not participate in the summit, it stands cancelled. India exercised this right at the end of 2016, when after a militant attack on Uri, for which it held Pakistan responsible, New Delhi pulled out of the summit.
Bangladesh cited Pakistan's interference in its domestic politics, Afghanistan cited increased level of violence and terrorism, and Bhutan said it shared concerns of other states on terror. The summit was eventually cancelled. It has not been held since.
Significance
India's decision to maintain its stance comes in the backdrop of Pakistan's intensified diplomacy.
Last time, Islamabad was caught on the defensive as other states bandwagoned with India. To prevent such a scenario, Pakistan has been reaching out to other neighbours. Its Prime Minister, Shahid Khaqan Abbasi, visited Nepal,which remains the SAARC chair since the summit was last held in Kathmandu in 2014. Islamabad hosted the Sri Lankan president Maithripala Sirisena recently and its army chief visited Maldives. Nepal's Prime Minister KP Oli, too, emphasised the importance of reviving SAARC.
With New Delhi being adamant, these efforts seem set to fail. It is unlikely that the SAARC summit will now be held till at least till the 2019 general elections, which would mean that for close to five years the organisation's leaders would not have met.
Debate
Those who agree with the Indian stance suggest SAARC is anyway a moribund organisation; its summits are mere photo-ops; Pakistan's commitment to regional integration is quite hollow; and India should focus on cooperation, but through the bilateral route or even the multilateral route, rather than the SAARC route.
Officials also argue that at a time when Indian diplomatic efforts are focused on isolating Pakistan internationally on the question of its support to terror, it would be counter-productive to let Islamabad earn international legitimacy by hosting such a summit. There is an unstated argument too — it would not be politically prudent for PM Narendra Modi to visit Pakistan in the run up to the elections.
But others, who advocate a more proactive approach towards SAARC and believe India should participate in the summit, have a set of counter-arguments. One, SAARC may be weak and ineffective but it remains the only organisational platform for the entire region; it gives a chance to all leaders to get together and both formally and informally cement ties; incremental as it may be, it also helps advance the cause of regional cooperation, in which South Asia sorely lags behind any other regional groupings. Two, they suggest that the stance is counter-productive for India too, for SAARC holds greater importance for smaller neighbours. Last time, India was successful in isolating Pakistan, but they say that Delhi must prevent a situation where it becomes isolated in the region on the question of SAARC. And finally, if the policy goal is getting Pakistan to end state support to terror, is non participation in SAARC a useful lever at all? Could participation and more engagement actually be more helpful?
Even as some critics believe that India may not have chosen the wisest course, New Delhi's establishment is clear — this is not the time for SAARC.
Close