Two out of three in prison are from weaker sections of society, reveals NCRB
The Indian prisoner is typically from a weaker caste or tribe, male and poorly educated.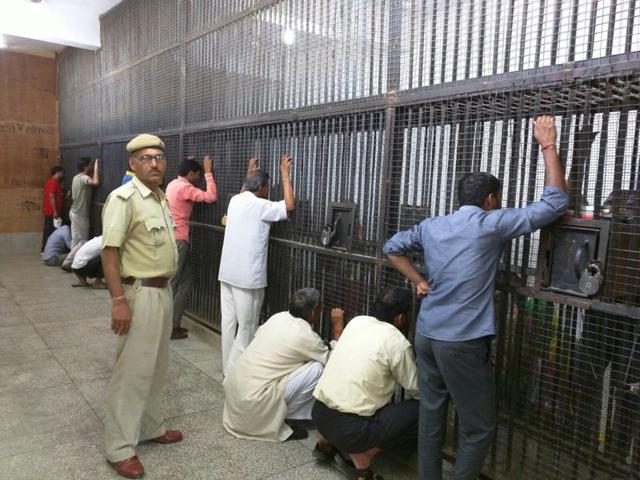 Updated on Oct 22, 2016 08:51 AM IST
The Indian prisoner is typically from a weaker caste or tribe, male and poorly educated.
Two out of every three prisoners in the country is a scheduled caste, tribe or backward caste person, or someone whose education was terminated before Class 10, a government survey released on Friday showed.
More than 95% of all prisoners were male. Uttar Pradesh had the largest number of female inmates, 3,533 – compared to 85,214 male inmates.
Prisons data by the National Crime Records Bureau for 2015 also showed massive overcrowding in Indian jails – Delhi was the third most crowded with a jail occupancy rate of 226%. Dadra and Nagar Haveli was the most crowded, followed by Chhattisgarh.
More than 67% of the country's 4,19623 prisoners are undertrials – reflecting the problem of lengthy trials that often last years and crowd an already stretched jail system.
Among big states, Bihar had the highest proportion of undertrials in the prisoner population – 82.4% – while Uttarakhand had the lowest – 52.7%. The national average was 67.2%.
Uttar Pradesh had the highest number of inmates, followed by Madhya Pradesh and Maharashtra. Lakshadweep had the lowest.
The northern state also accounted for the highest number of scheduled castes behind bars.
Almost a fifth of all prisoners were were Muslims while 70% of them were reported to be Hindus.
The data was released ahead of crucial assembly elections in five states where the election campaign has often focused on caste and religious lines.
Dalits across India have also often complained that the police and legal system is skewed against them, owing to centuries of caste discrimination.
Close Story