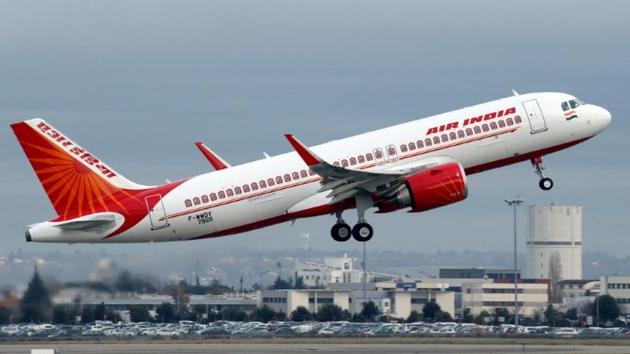 Unruly MPs and businessmen, but no passenger put on national no-fly list
According to the aviation regulator Directorate General of Civil Aviation (DGCA), airlines have to follow due process to put a person on the no-fly list, which will be maintained by it.
Hindustan Times, New Delhi | By Faizan Haider
UPDATED ON MAY 06, 2018 01:35 PM IST
No Indian flyer has yet been put on the government's national no-fly list, eight months after the concept of such a list, for unruly passengers who pose a potential threat to other flyers too, was created and guidelines for it spelt out.
According to the aviation regulator Directorate General of Civil Aviation (DGCA), airlines have to follow due process to put a person on the no-fly list, which will be maintained by it. That will ensure that the person doesn't fly, not just on the airline that put him on the list, but on any airline.
"So far we have received no names. It shall be fruitful to go through regulation to appreciate the due process airlines need to follow," DGCA chief BS Bhullar said on Sunday.
Interestingly, Jet Airways says Salla Birju, who posted a fake hijacking note in an aircraft's toilet on October 30, has been put on the list, and that this has been communicated to the regulator. It is likely that Birju is on the airline's own no-fly list, and not on the national one.
In an April 16 reply to a Right to Information (RTI) request filed by Hindustan Times, the DGCA said: "The airlines shall maintain a database of all unruly passengers (after decision by the internal committee) and inform the same to DGCA/other airlines, which shall form a no-fly list. However, as per the records available, there are no people recommended for no-fly list by airlines as on date." Bhullar's comment shows that there has been no update since.
The new rules came into effect on September 8, grading offences into three levels, with the ban period increasing with the severity of the infraction. Unruly physical gestures and verbal harassment, classified as a level one offence, can earn a passenger a flight ban of up to three months. Physically abusive behaviour (pushing, kicking, hitting, inappropriate touching) will be punishable by a ban of up to six months. Life-threatening behaviour — assaults, damage to aircraft systems — can lead to a ban for a minimum two years and can stretch indefinitely.
The rules were enforced within months of a Shiv Sena Member of Parliament, Ravindra Gaikwad, beating up an elderly Air India employee over the seat allotted to him. A video of the assault went viral on social media, triggering nationwide outrage. Shortly afterwards, the government said it would bring rules to tackle such behaviour and create a national no-fly list.
Since then there have been several instances of unruly behaviour by passengers, including Birju's case and another where a 62-year old man harassed an air-hostess on a Vistara flight.
Concerns of a potential backlash from passengers may have made airlines reluctant, said a DGCA official.
The official, who asked not to be identified, added that most airlines tend to settle with passengers in cases involving unruly behaviour.
Vistara declined to comment on the matter, saying it is sub judice.
In Birju's case, according to a Jet Airways spokesperson, "the airline had set up an enquiry committee to investigate the said incident. As per the findings of the committee, and as per the provisions laid down in the DGCA, the said person has been put under the 'no-fly' list. Furthermore, placing the traveller on the no-fly list was promptly communicated to the authorities."
Under the rules, a special internal committee will be set up to tackle complaints. The committee will be chaired by a retired district judge, and its members will include representatives of both airlines and flyers. Representatives for the passengers can be someone from flyers' associations, a consumer rights groups, or a retired officer of the Consumer Forum. Once it receives a complaint against a flyer, which will need to be issued by the pilot in command, the committee will have 30 days to decide. During this period, the passenger will not be able to fly with the airline. In case the committee fails to take a decision in 30 days, passenger will be free to fly.
"Airlines need to start getting more mature. In the US and Europe, they have a website for a no-fly list and airline and other airport staff can access that, and passenger won't even be able to book a ticket. The same should be followed here," said Mark Martin, founder and CEO of Martin Consulting.
Close