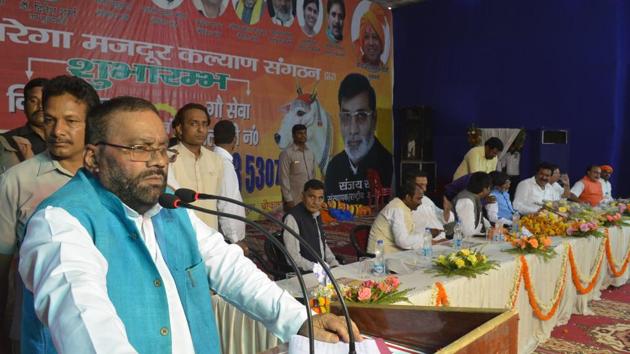 UP minister Swami Prasad Maurya calls triple talaq a curse for society
Minister had earlier triggered anger for saying that triple talaq was used by Muslim men to "satisfy their lust"
UPDATED ON MAY 02, 2017 01:16 PM IST
Uttar Pradesh labour minister Swami Prasad Maurya called the Islamic practice of triple talaq a curse for society on Monday, and said the government will ensure that "victims" of the tradition get justice.
Maurya had last week triggered criticism from the Muslim community on the triple talaq issue when he said that their men abused the tradition to "satisfy their lust".
"To fulfil their lust, they (Muslim men) frequently change their wives through triple talaq. When such men leave their wives and their children on the streets to beg, then no one will see it as good," Maurya had said.
The same day, Prime Minister Narendra Modi urged Muslims to keep the debate over triple talaq away from politics.
The Narendra Modi government has said it wants to replace the triple talaq divorce and other Islamic personal laws with a new uniform civil code applicable to all religious groups. That proposal has met stiff opposition from Muslim groups, who argue that it would discriminate against them.
But about two dozen Muslim women's groups have in recent years mounted legal challenges to triple talaq, which they say discriminates against them and violates their human rights.
A five-judge constitution bench of the Supreme Court will begin hearing daily from May 11 petitions challenging the validity of triple talaq.
On Monday, Maurya was in Varanasi where he inaugurated a medical van for cows. The minister also reiterated the government's commitment to the protection of cows.
Close