US launches more initiatives to cut wait time for visa applicants
Jan 22, 2023 07:58 PM IST
The first in a series of special Saturday interview days, part of a larger effort to reduce wait times for first-time visa applicants, was organised on January 21 by the US embassy in New Delhi and the consulates in Mumbai, Chennai, Kolkata and Hyderabad
The United States has launched a multi-pronged initiative, including scheduling special visa interviews on Saturdays and deploying dozens of temporary staffers, to address the backlog in visa processing due to the Covid-19 pandemic.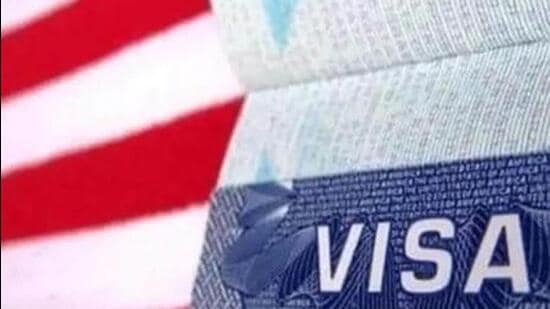 The first in a series of special Saturday interview days, part of a larger effort to reduce wait times for first-time visa applicants, was organised on January 21 by the US embassy in New Delhi and the consulates in Mumbai, Chennai, Kolkata and Hyderabad.
These interview days are for applicants who require in-person visa interviews. "In the coming months, the mission will continue to open additional slots for appointments to take place on select Saturdays," the US embassy said in a statement.
Also Read: H-1B, other US visa fees may see massive hike. What a new proposal says: Report
The US department of state has already implemented remote processing of interview waiver cases for applicants with previous US visas. Such applicants no longer have to appear for in-person interviews.
"Between January and March 2023, dozens of temporary consular officers from Washington and other embassies will arrive in India to increase processing capacity," the statement said.
The department of state is also increasing the number of consular officers permanently assigned to the embassy and consulates in India.
The US mission also released more than 250,000 additional B1 and B2 visa appointments. The consulate in Mumbai extended its weekday operating hours to make space for additional appointments.
By the summer, the US mission will be at "full staffing, and we expect to be processing visas at levels from prior to the Covid-19 pandemic", the statement added.
Also Read: US may expand premium processing of these visa, green card categories: Details
The US is initially focused on student visas while addressing the backlog. After issuing more than 82,000 visas to Indian students in 2022, the focus shifted to reducing the wait times for non-immigrant work visas such as the H and L categories, including the coveted H-1B visas, B-1 business visa, B-2 tourism visa, and visas for crews of shipping companies and airlines.
The US expects applications for all types of visas in India to increase to about 100,000 a month – or about 1.2 million annually – in 2023, making India the second largest country for visa operations after China.
The statement said the pandemic resulted in "profound reductions" in the department of state's visa processing capacity. As travel restrictions were lifted, the US mission in India handled more than 800,000 non-immigrant visas in 2022, including student and employment visas. "In every other visa category, interview wait times in India are at pre-pandemic levels or lower," the statement said.