Varnika like my daughter, action should be taken to get her justice: Subhash Barala
Haryana BJP chief Subhash Barala denies any pressure on police probing the matter, says party not influencing anyone.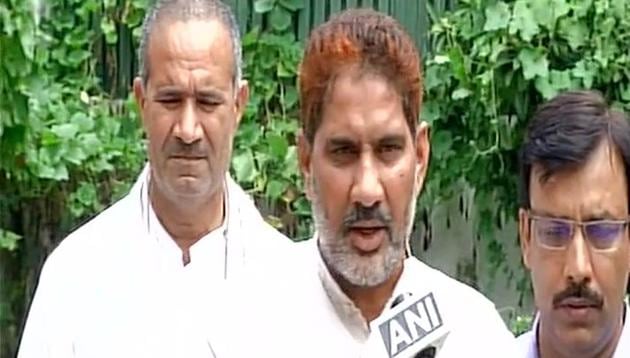 Updated on Aug 09, 2017 11:02 AM IST
Haryana BJP chief Subhash Barala, whose son is accused of stalking the daughter of a senior IAS officer, said on Tuesday there was no pressure on the police who are investigating the matter.
"The law should take its own course. The BJP is a party that believes in women's rights and freedom. Neither I nor BJP is pressuring anyone in this matter," he told the media.
Barala's son Vikas, a law student, and his friend Ashish are accused of stalking Varnika Kundu, a disc jockey, early Saturday when she was driving from Sector 7 in Chandigarh towards Panchkula.
Kundu has alleged that the two followed her in their Tata Safari Storme. Both were drunk, she said, and at one point the SUV blocked her way and the person in the co-driver's seat started walking towards her vehicle.
"Varnika is like my daughter… To get her justice, whatever action is to be taken according to the rules against Vikas and Ashish should be taken," said Barala.
The opposition Congress has accused the Centre and state governments of pressuring the police to dilute the probe, while the BJP has stood behind Barala ruling out his resignation.
Battling accusations of hushing up the stalking incident that has sparked nationwide anger and raised questions over women safety, the Centre asked for a report from the Chandigarh administration.
"Even before you have registered a case under correct sections, the CCTV footage has gone. Does it not show that the union government is giving diktats to protect the Haryana BJP president and his son?" Congress leader Randeep Singh Surjewala said earlier in the day.
The Chandigarh Police, which reports to the Centre, was protecting Subhash Barala and Vikas, he said.
Close Story